Defiance is an exhibition of some of the best local and international contemporary artists – all of whom defy classification.
The varied but interconnected works span all disciplines, including painting, video, collage, and photography. The unifying theme of the show is the evident strain of non-conformity that is present in all of the works. Working separately, the artists are all linked by their defiance of the current aesthetic paradigm.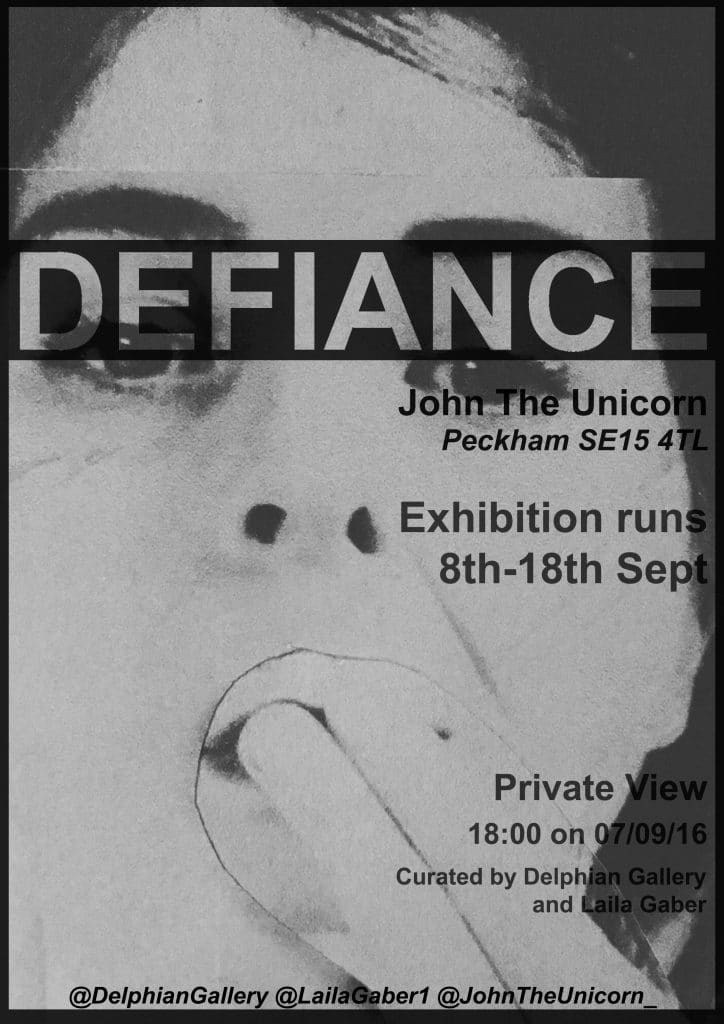 Artists include:
Isabella Chydenius, Joanne Coates, Emily Evans, Sophie Davis, Asia Werbel, Jenny Maxwell, & more.