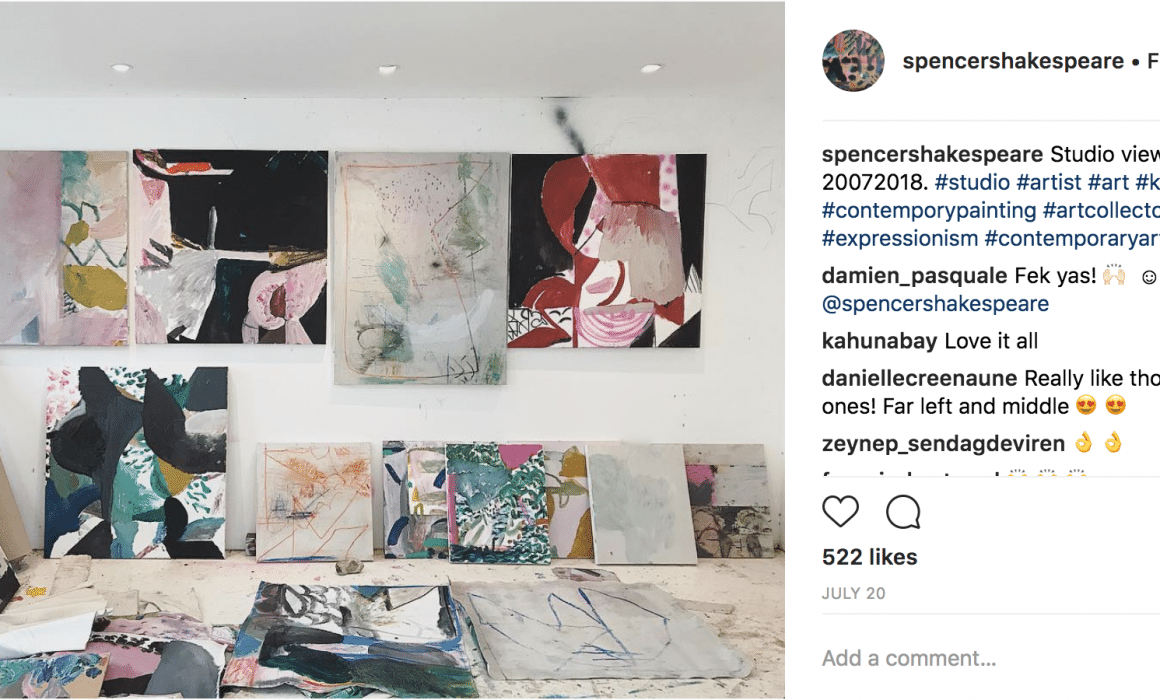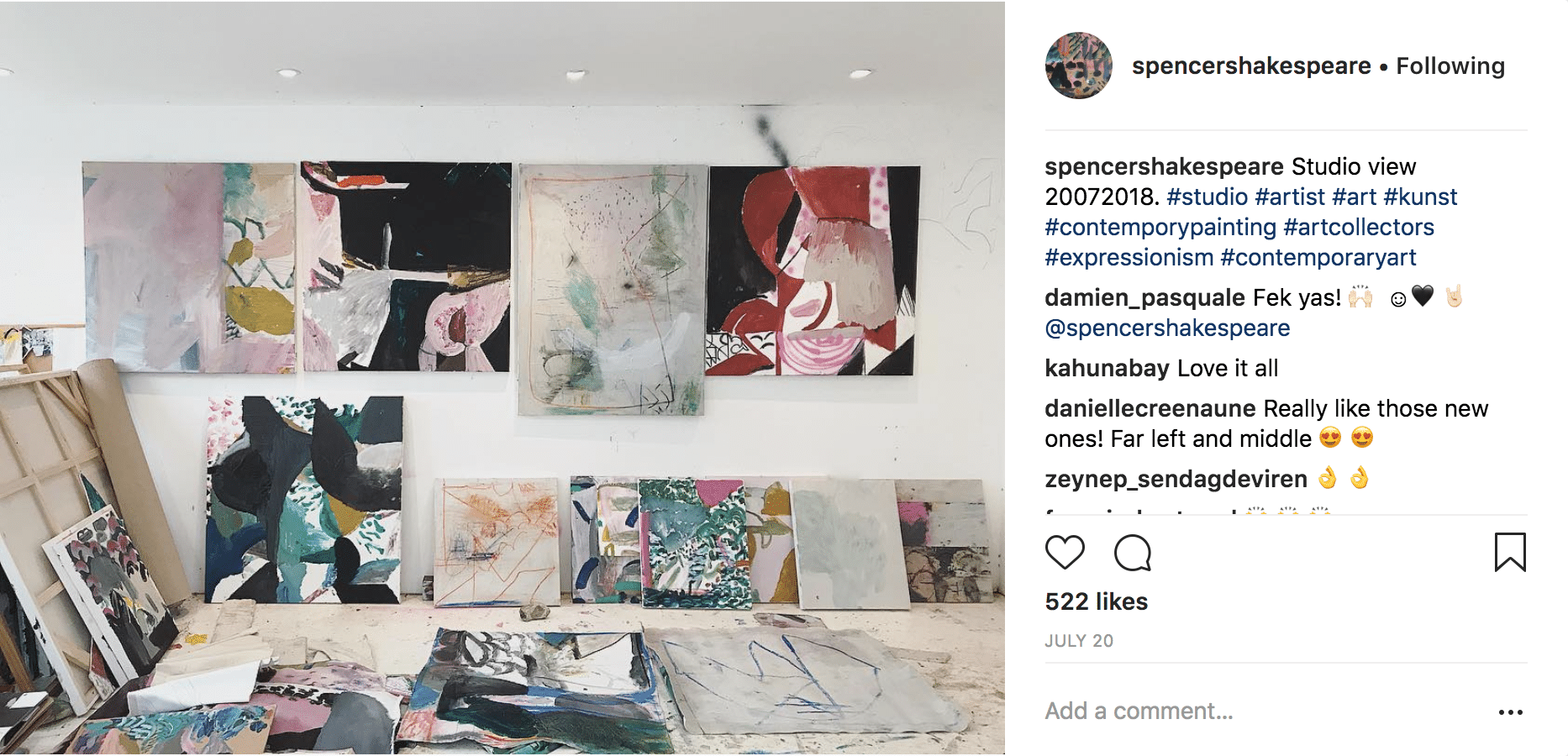 Abstraction is having a real revival right now, and once you see the ten artists we've listed below you will understand why. We have selected ten contemporary artists whose work we are loving at the moment, but the list could have easily been a top fifty or a top one hundred. We will probably do another one of these at some point, but for now go find and then follow these ten.
Rachael Kerwick (@RachaelKerwick)
Rachael Kerwick's minimalist canvasses are always perfectly balanced in both colour and form. To balance perfectly both of these elements is difficult to say the least, but Rachael manages to always pull it off.
Bertrand Fournier (@FournierBertrand)
Bertrand hasn't been painting long at all, which makes his perfectly refined work all the more spellbinding. We showed his work in our Open Call exhibition, and look forward to working with him again in 2019.
Jenny Brosinski (@Jenny_Brosinski)
Jenny's work is seemingly raw and disordered, but within that disorder is a delicacy of composition and a refined sense of composition.
Sean Sullivan (@Parade.Pimlico.Pearl)
Sean's work is redolent of complex technical drawings one might see within an engineering textbook or manual. The way in which he draws using rulers and protractors is a world away from some of the other artists on this list, and it is this that sets him apart.
Matthew David Smith (@Matthew_David_Smith)
Matthew's monochromatic abstracts are composed of densely-applied shapes that combine the mastery of impasto (akin to Auerbach), with the mastery of shape (ala Paolozzi).
Gary Komarin (@GaryKomarin)
Gary describes himself as "A risk taker in contemporary painterly abstraction" – which we feel sums his work up quite perfectly.
Paul Weiner (@POWeiner)
Paul's monochromatic works are chaotic and free – as Paul often doesn't fix the charcoal he uses, preferring for the canvas to mutate and grow over time.
Charley Peters (@CharleyPeters)
Charley is an artist, writer, and curator, who's brightly coloured canvases explore "the spatial potential of the painted surface, on which she applies subtle variations in colour, tone, and scale to construct illusionary light and structural depth".
Spencer Shakespeare (@SpencerShakespeare)
Spencer's work is like a beautiful but wild garden, in which all of the flowers are in bloom and clamouring for sunlight.
Peter Matthews (@Peter_Matthews_Artist)
For Peter, painting is a solitary pursuit, but instead of spending his time alone in his studio, he takes his canvasses outside to paint among nature. The rain and the wind inform and alter his works, so that the feel of the place is transcribed into the works.