Relax, the universe is expanding – David Shillinglaw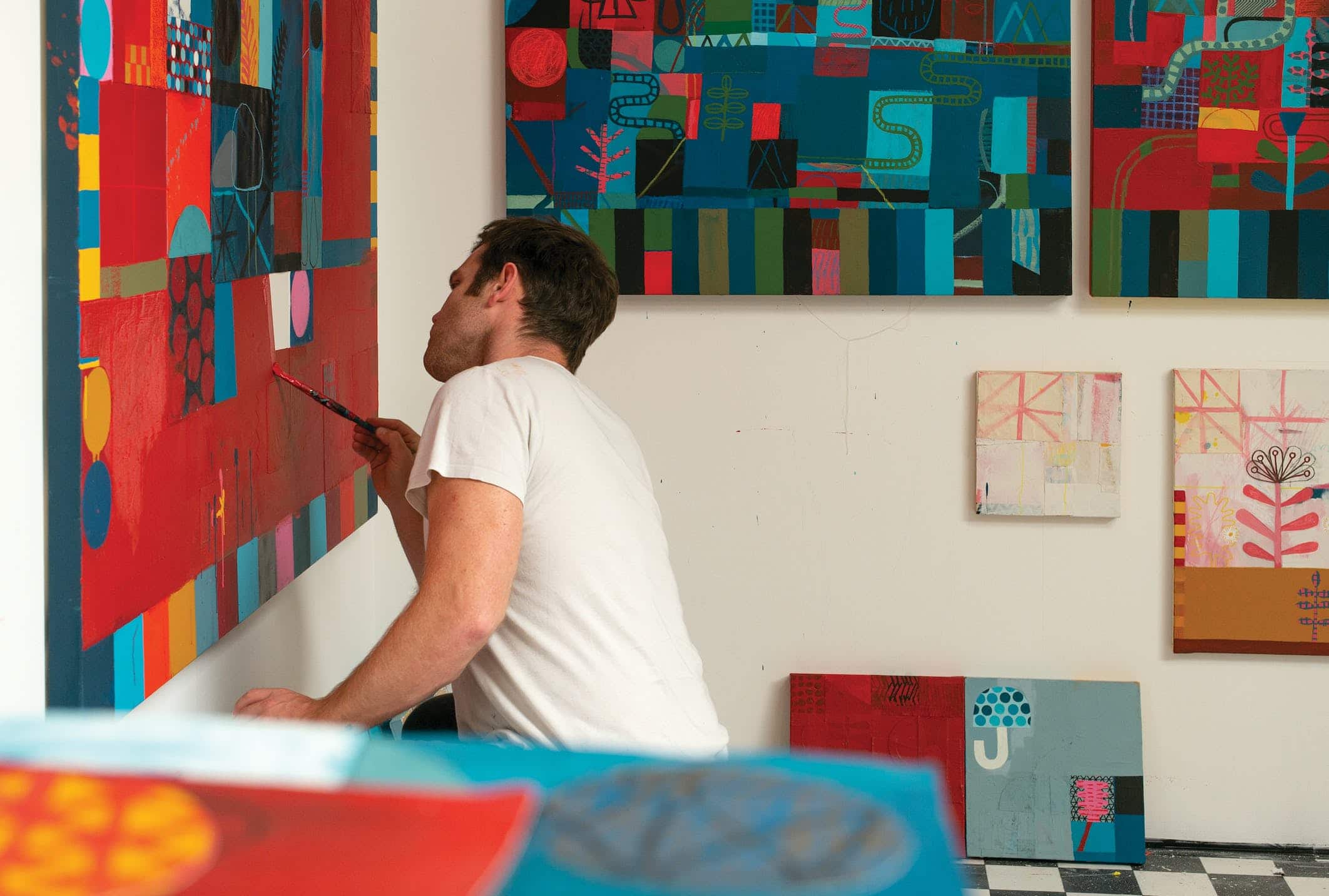 We are excited to host the launch of David Shillinglaw's new book "Relax, the universe is expanding", and an exhibition of new works to accompany it.
David Shillinglaw explores the conflicted, messy human condition: a relentless need for control within a disordered world. His vibrant, vital paintings present a tumultuous system in which natural forms, freely connected words and human features both burst from and are contained within grids, boxes and organised lines.
This book—the most expansive the British artist has published to date—provides an overview of his joyful, exploratory practice. Shillinglaw's paintings, sketches, and sculptures are brought together with texts that have inspired him, to offer insights into how he navigates his own chaos and tries to make sense of life on Earth.
---
Details
Private View: 2nd September | 12pm – 8pm
Exhibition Runs: 3rd September – 5th September
Address: 25 Henrietta Street, London, WC2E 8NA
---