femininity – Rhiannon Salisbury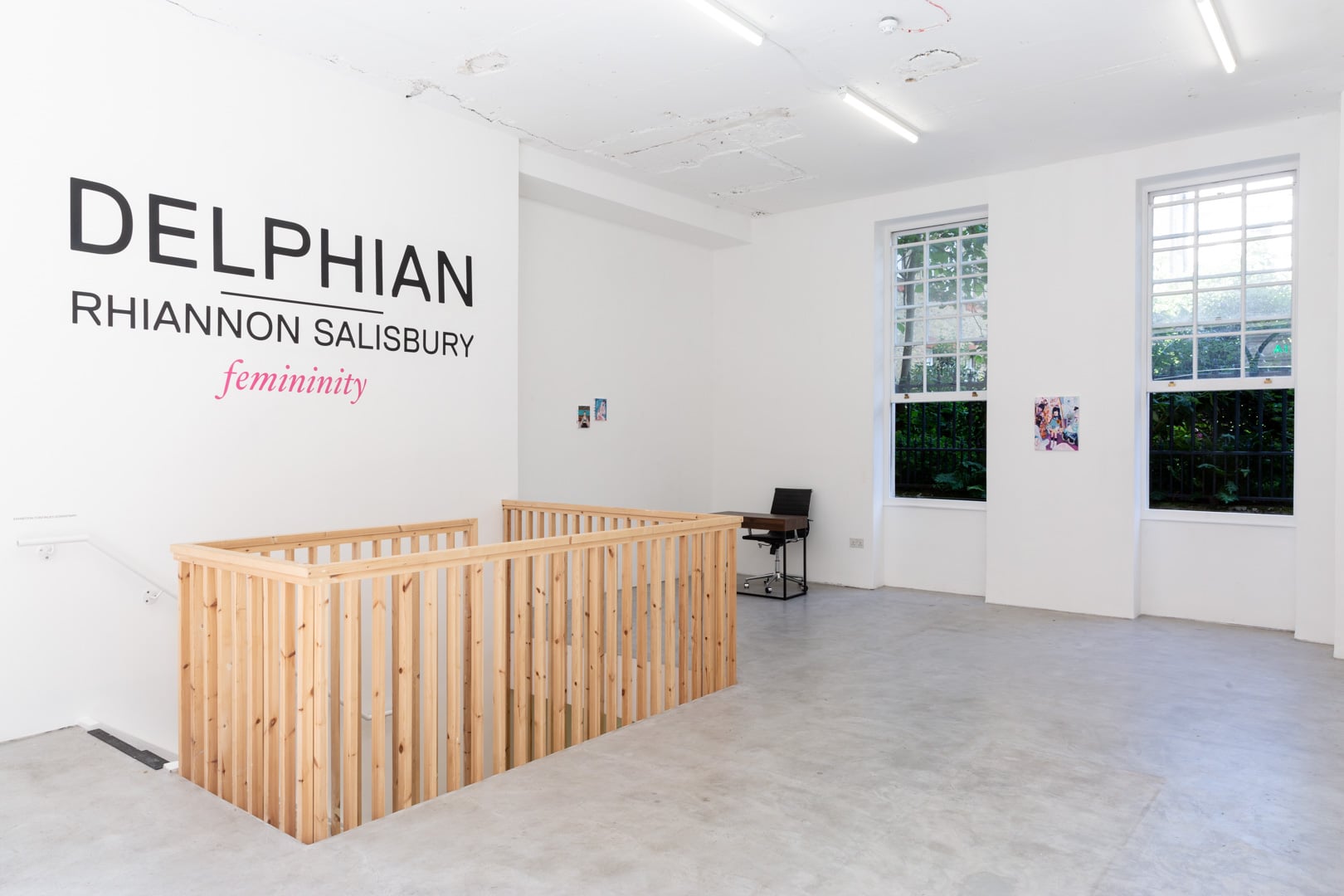 femininity
Noun [ U ]   usually approving
UK /ˌfem.əˈnɪn.ə.ti/ US /ˌfem.əˈnɪn.ə.t̬i/
the fact or quality of having characteristics that are traditionally thought to be typical of or suitable for a woman.
Rhiannon's new body of work deals with the different faces of femininity that she perceives in the world around her today, and the restrictive and uncomfortable boundaries that are inflicted on people by cultural paradigms of gender.
Rhiannon's source material comes from a multitude of mass media, from contemporary sources (such as social media) to fine art and vintage magazines. 
Through her distortion and abstraction of these images she is exploring representations and structures of femininity as it is presented to us. Her works deconstruct notions of the feminine, as well as critique the structures that reinforce paradigms of representation.
The works have all been created with her signature approach of pouring and painting, giving the works a textured and visceral feel that is both beautiful and grotesque. Melting surfaces and anamorphic forms blur and distort representation into an almost-overpowering abstraction. Her intuitive and haptic explorations with the medium allows for serendipitous forms and textures to emerge. 
Layers proliferate on top of one another in clusters like bacteria. Apathy and destruction contrast sharply with humour and exploration. There is something unhealthy and viral about the appearance of the paint itself, which is mirrored both in the unhealthiness of the system that presents femininity to us in the way it does, as well as the viral nature of how images are now shared.
The colour palette moves from pale and sickly-sweet pastels through to more violent and bloody pinks, reds, and purples.
These works push further into the boundaries of abstraction and disintegration and are a step further removed from the original source material than her earlier works. In turn they reveal more of the artist's psyche and have a deeper emotional charge.
---
Details
Exhibition Runs: 18th July – 1st August
Address: 25 Henrietta Street, London, WC2E 8NA
---