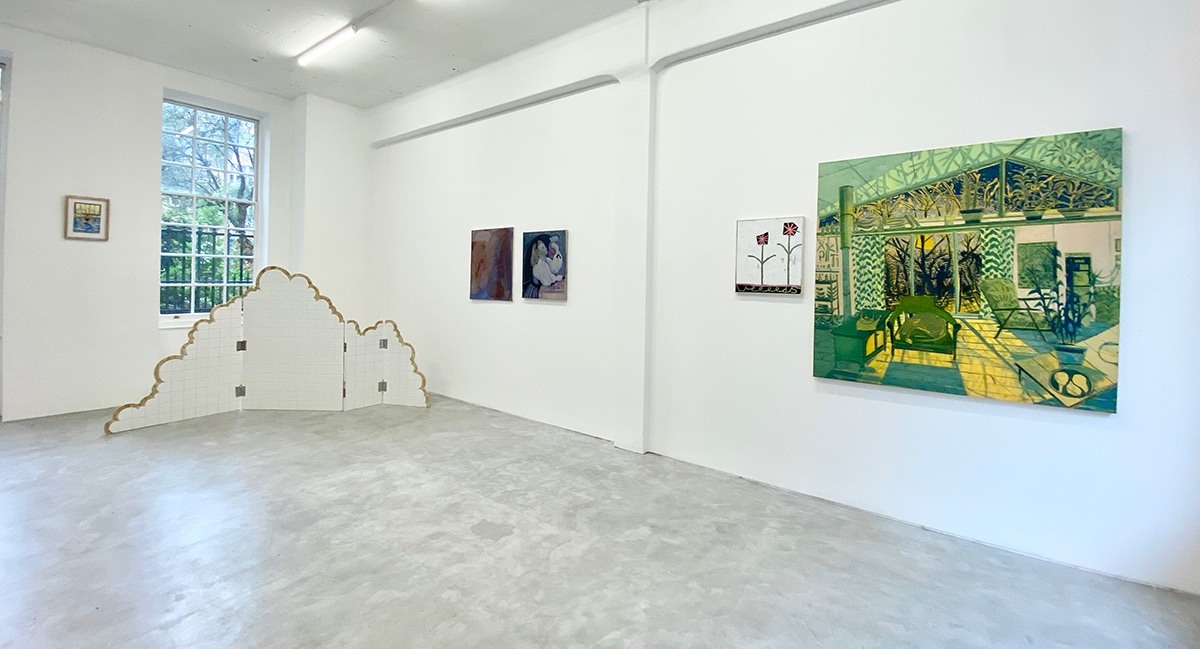 Since our genesis in 2018, Delphian has occupied a liminal and temporal space in the art world. Operating continuously in online spaces and planning temporary exhibitions from our kitchen. Intermittently, we have raised our heads above the parapet and hosted shows in physical locations, from The Saatchi Gallery to San Francisco. In this way we have created almost 20 exhibitions, including sell out shows from Florence Hutchings, Jordy Kerwick, and more. 
In June 2021, our first bricks-and-mortar space becomes a reality.
Being an artist-run gallery, we wanted to launch a gallery that is for artists and by artists. We identified elements of the artist/gallery relationship that we thought could be improved, and we acted to ensure that we were the type of gallery that worked for the artists, and not at the expense of them.
In 2020 as a response to the Covid19 pandemic we launched two initiatives to support artists during these trying times, firstly our Lockdown Editions project, for which released a new print each week for the duration of the first lockdown without taking a cut of the profits. In a time when the government was abandoning the arts and artists needed money more than ever, we raised over £20,000 for artists and didn't take a share. The second project was our debut book Navigating The Art World: Professional Practice for the Early Career Artist, which can now be bought from book shops worldwide, including The Tate Gallery, the Saatchi Gallery, The Royal Academy, Waterstones, Foyles, and many more.
For six months this summer we will be taking over two floors of a grade 2 listed building designed by J.M. Brydon on Henrietta Street in Covent Garden, and hosting for the first time back-to-back shows continuously. Expect solo shows and group shows from some familiar Delphian names, as well as others who we have been excited to work with for some time.
Origin is the first of these shows, opening on Monday the 7th of June. It will showcase some of the most exciting artists working today.
Details
Exhibition Runs: 7th June – 21st June
Address: 25 Henrietta Street, London, WC2E 8NA
Artists include: Alexis Soul-Gray, Ally Rosenberg, Cathy Tabbakh, Cecilia Reeve, David Iain Brown, Frankie Thorpe, Galina Munroe, George Lloyd Jones, Hannah Lim, Ralph Hunter Menzes, Rhiannon Salisbury, Rose Electra harris, Spencer Shakespeare, Sunyoug Hwang.