The Doors of Perception – Florence Hutchings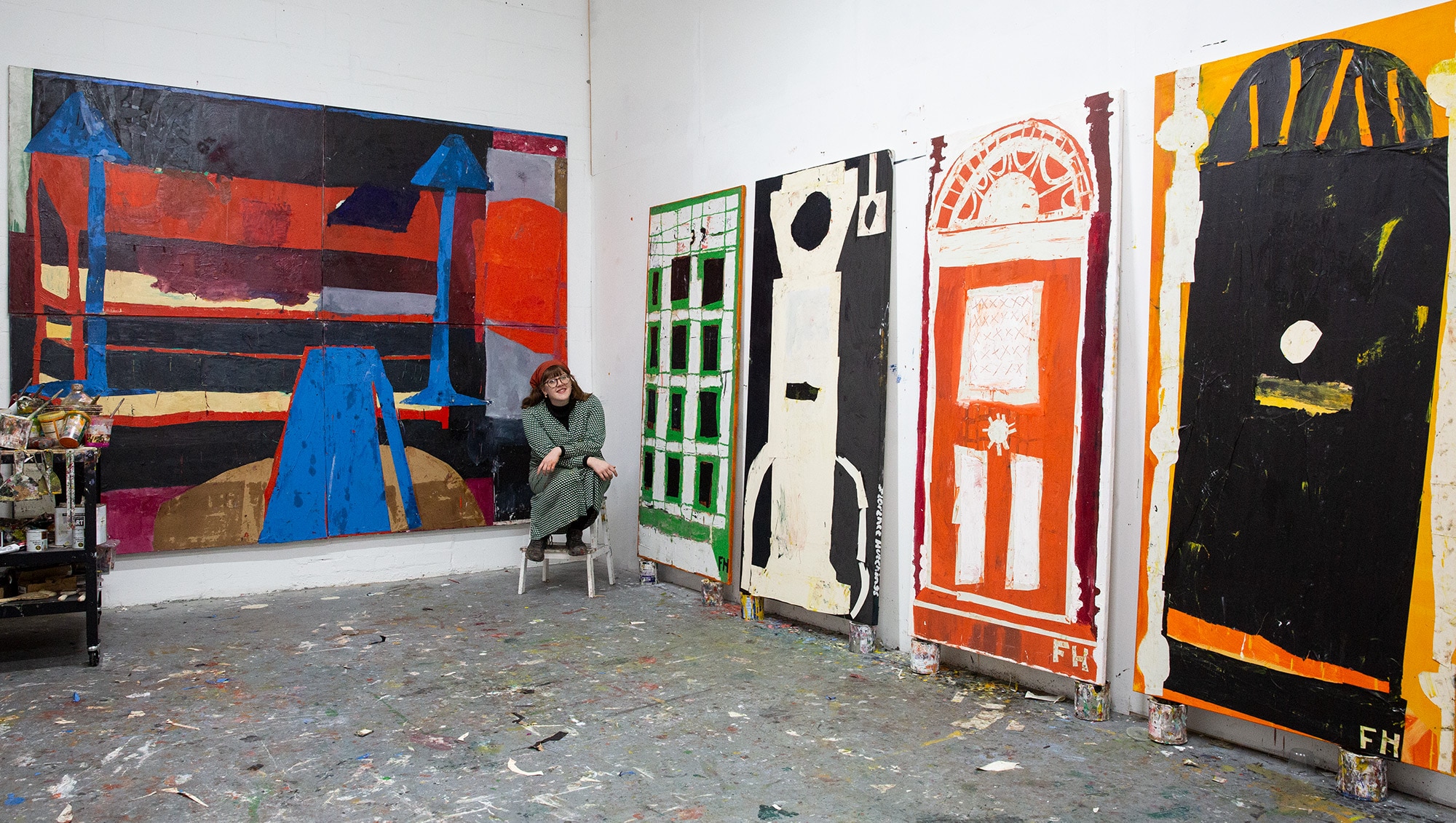 Delphian Gallery is proud to present 'Doors of Perception', Florence Hutchings' second solo show with Delphian Gallery. Florence Hutchings is an exciting young artist and previous winner of Delphian Gallery's Open Call 2018 whilst she was still studying for her BA at Slade School of Fine Art. She has since shown at Saatchi Gallery's blockbuster exhibition 'Kaleidoscope' and exhibited her work internationally. 
The title of the exhibition is a reference to the Aldous Huxley novel of the same name within which psychedelic experiences shift world perspectives in new and sublime ways.
'The Doors of Perception' features a new series of paintings and drawings inspired by the artists' spatial understanding of walking through her apartment. Hutchings' organic works replicate the dimensions of the average size of a door. Doors dominate the domestic imagination as gateway to space and time in the everyday. Alongside these, Two Lamps at Night, an ambitious largescale painting of a living room interior on four separate canvases, will be shown for the first time. Using a physical process, the artist continually moved the painting corner to corner and upside down letting the work evolve spontaneously.
Using repetitive subject matter of domesticity, Hutchings uses gestural strokes, bold colours, and abstracted forms to break through the boundaries of the mundane; challenging our own perspective interpretations of reality in the everyday.
---
Details
Private View: 27th March
Exhibition Runs: 28th March – 3rd April
Address: Chezkit, 17 Rue du Chemin de Fer, 93500 Pantin, France
---