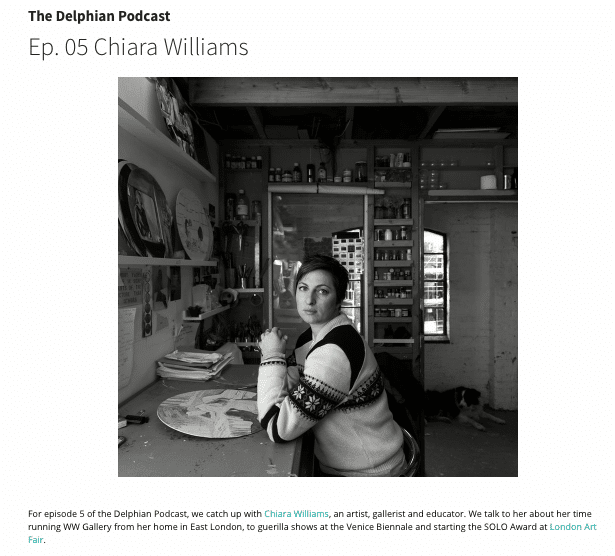 Chiara Williams – Episode 5 of the Delphian Podcast is NOW LIVE!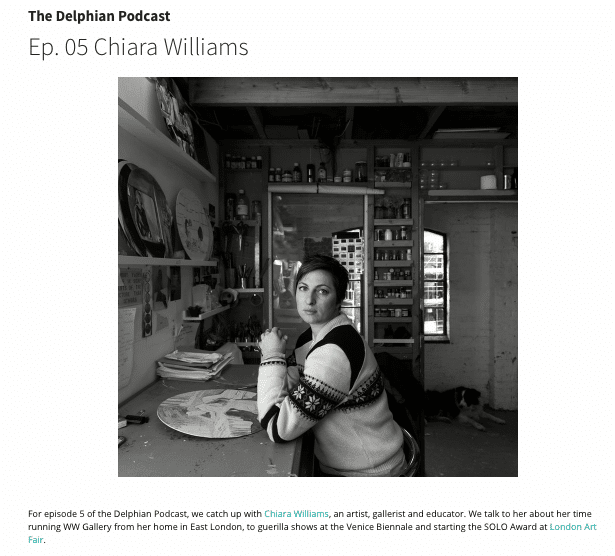 For episode 5 of the Delphian Podcast, we catch up with Chiara Williams, an artist, gallerist and educator. We talk to her about her time running WW Gallery from her home in East London, to guerilla shows at the Venice Biennale and starting the SOLO Award at London Art Fair.
Listen now on our website HERE, or search DELPHIAN PODCAST in iTunes, Spotify, or Podbean.