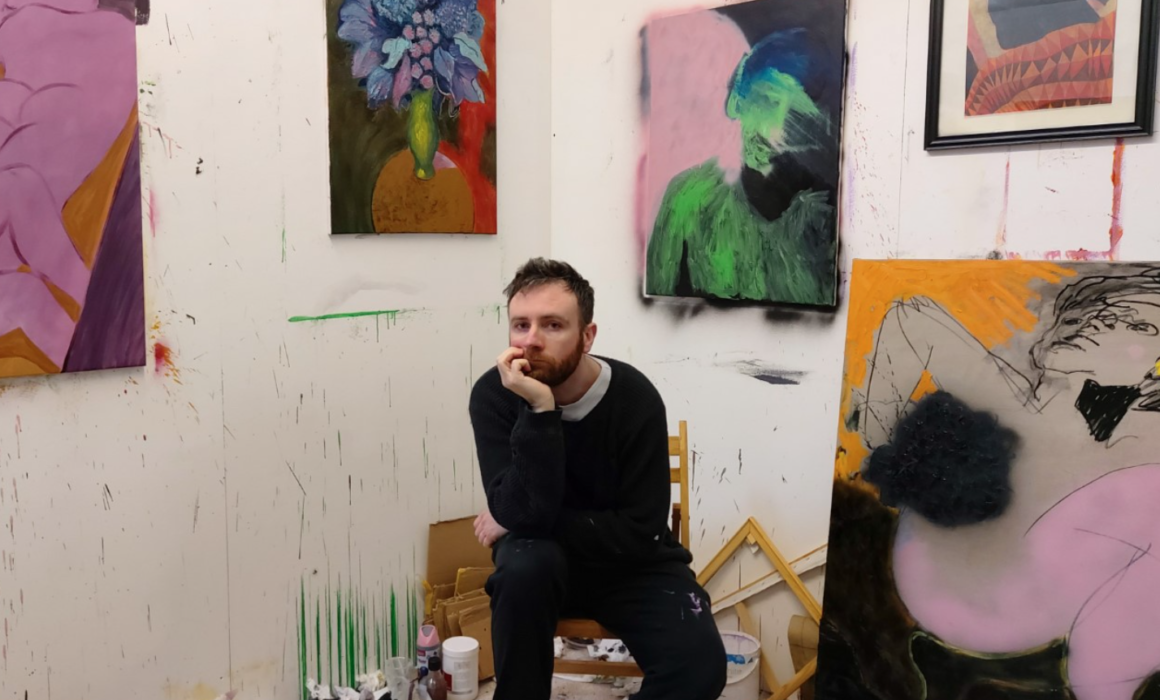 The #LockdownEditions are a Delphian-run initiative to support some of our favourite contemporary artists during these difficult and unprecedented times. Throughout the remainder of the quarantine measures, we will be releasing a new print each week, with all of the profits going directly to the artists themselves. This week, we're excited to feature our second artist, Matt Macken, to talk about making the most of what you have at home and turning back to previous practices.
To help us support Matt Macken and artists like him, browse the prints HERE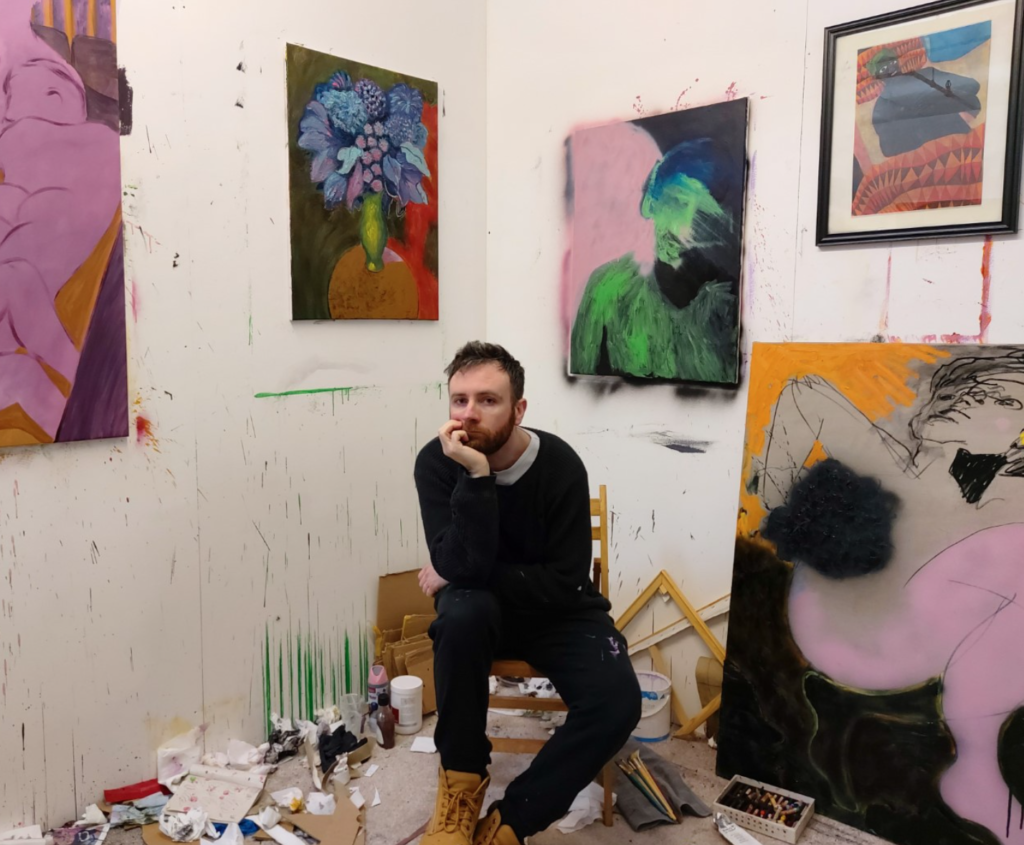 Sarah: Tell us a bit about yourself and your practice.
Matt Macken: Well, my name is Matt. My work is constantly changing. I reflect a lot on my personal life, my relationships, people that I know and places that I've been. I often create images in response to photographs or from memory. Sometimes I won't have a set idea in mind and will just see where my brushes take me.
S: Where are you based and how has the current global health crisis affected your day-to-day?
MM: I am currently based in Leicestershire, which is conveniently just a short train ride away from London. But the current lockdown means that I am no longer making journeys to my studio.
S: In what ways have you changed how you work and/or what you're working on?
MM: I've set up a cosy little home studio and have actually enjoyed working on some smaller paper works. That's something I previously used to do anyway – I've only recently come to the decision to start working on large-scale canvas pieces within the past few months.
S: How have you seen your community affected by the current COVID-19 crisis? Inside and outside the art world?
MM: When the lockdown started, it was devastating. I had been invited to take part in some exciting group shows this year, one of which has already been cancelled. I'm waiting to hear if the others will be postponed. The #artistsupportpledge has been great, making it possible for artists to still sell some work, and it's really bringing the community together to support each other. But I'm concerned for galleries, their staff and I hope that it won't affect them too badly in the long run.
Outside of the art world it's nice to see that communities are coming together to support those most at risk – I really hope that spirit continues to stay strong after all this has blown over, inside and outside the art world.
S: Can you talk to us a little bit about this print and why you chose it?
MM: It was actually the guys at Delphian who suggested this particular piece when they approached me to take part. I'm really happy that they chose it and I hope it brightens up people's homes. This work is from a set of other floral still life paintings that I made around August of last year.
S: Do you feel there's a certain pressure to respond to what's going on in the world right now? If so, what does that look like?
MM: I'm not seeing anything too different apart from a boost of online exhibitions. I know a lot of artists hit a creative block at the beginning of this, as did I. There are a lot of people without access to their studio making the most of whatever they have lying around the house, which is fun to see.
S: Have you seen initiatives taking place that really scare you? Excite you?
MM: Nothing has scared me really. I'm trying to remain optimistic and constantly remind myself that this as only a temporary issue. I think what Dephian are doing is awesome – I feel so honoured and grateful to have been chosen to take part. I haven't seen anyone else doing what they're doing.
For more interviews with artists involved in the project, read Sarah's conversation with B.D. Graft HERE