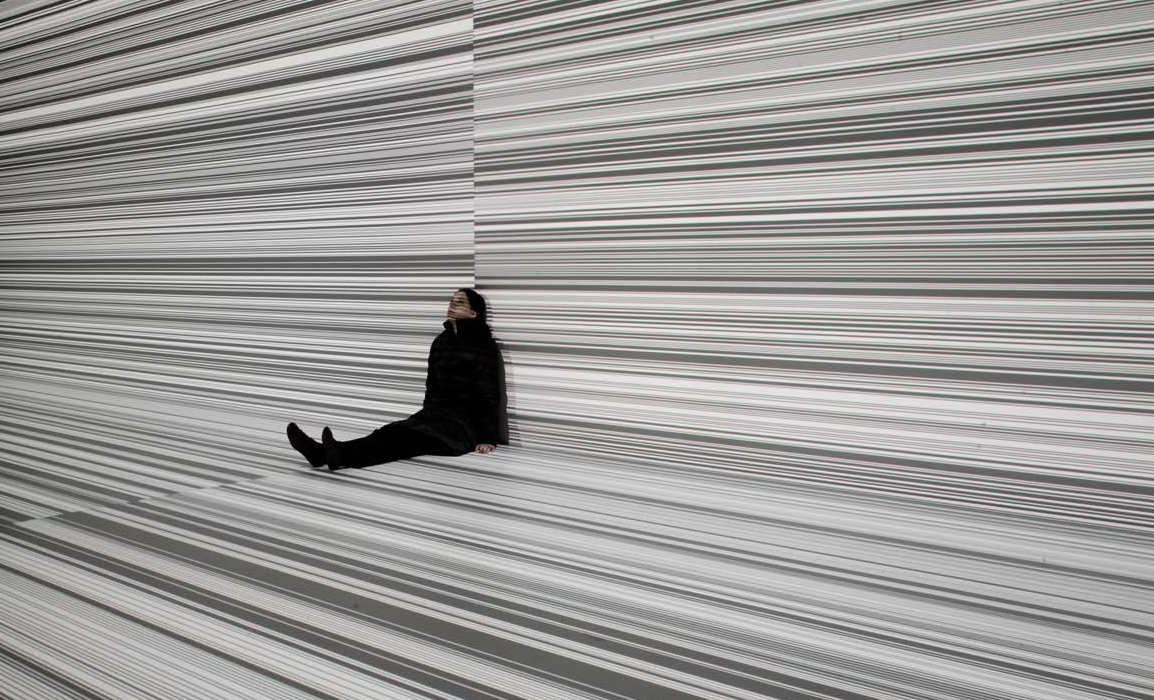 For more by Harrison Pearce – see his WEBSITE
Tim Hawkinson – Pentecost
I saw this piece in Hawkison's retrospective at the Whitney in New York back in 2005. It was the first time I'd ever seen the artist's work and was my first real introduction to a giant sound sculpture. I still think about it.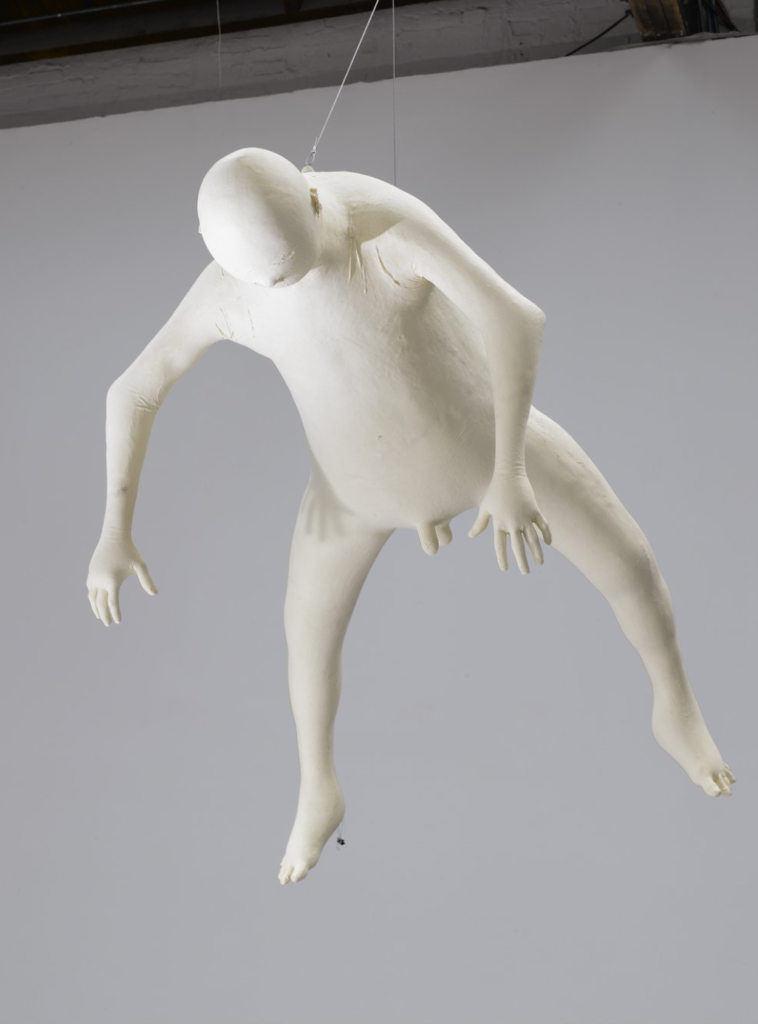 ---
Haroon Mirza – HRM199: For a Partnership Society
Haroon's solo show at Zabludowicz last year was a knockout. It was a vivid demonstration of the material reality on which our casually ephemeral idea about digital experience fallaciously rests.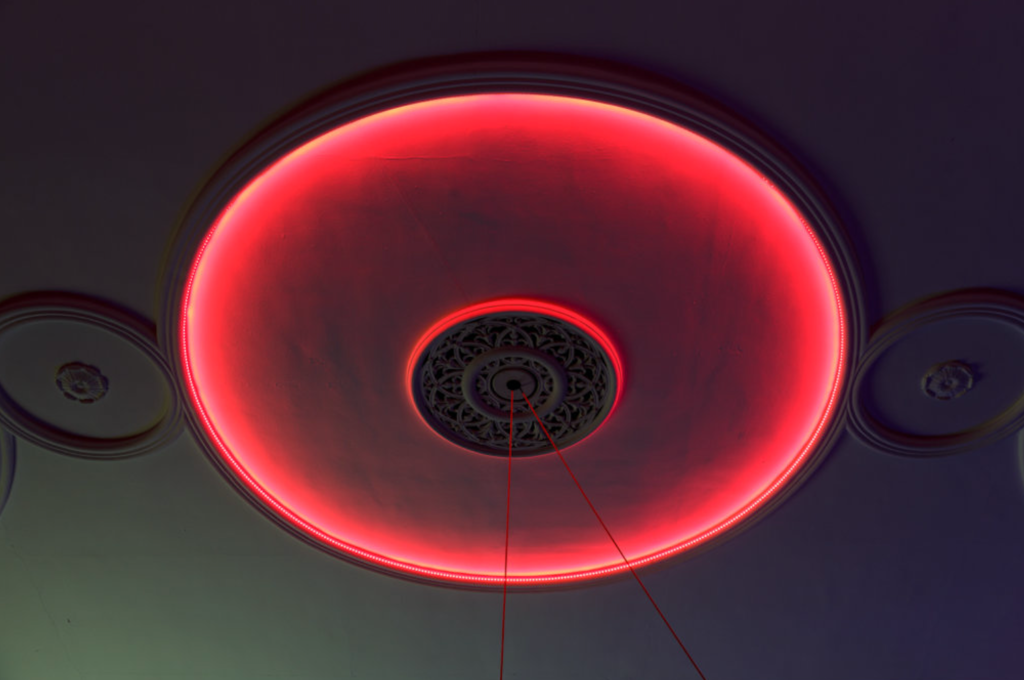 ---
Oliver Beer – Vessel Orchestra
Oli's work at Ropac in London, where he opened the new space with a solo show, was a crisp combination of haunting warmth and analytic clarity. This was probably even better demonstrated by this recent work at The Met in New York where he got to work with some unbelievable stuff. Hopefully this will come to London in the future.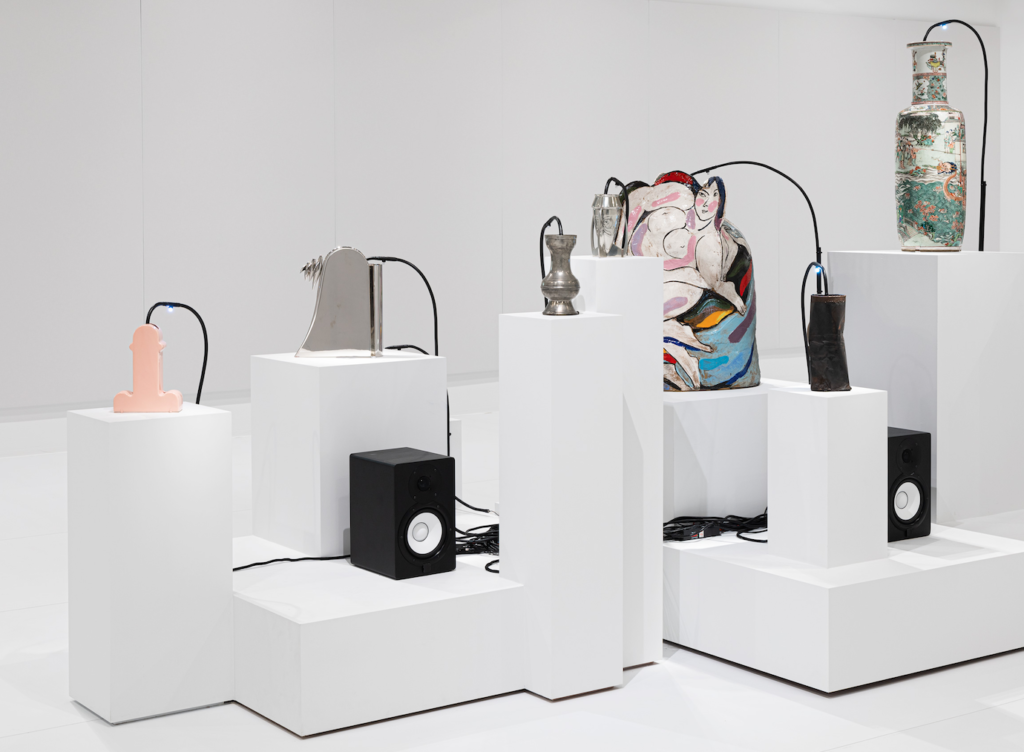 ---
Ryoji Ikeda – Test Pattern
I saw this when Lisson Gallery took over The Store, 180 Strand, in London. It was a powerfully impressive flex of audio-visual installation. It's a very intense work but I loved experiencing the high velocity synchronicity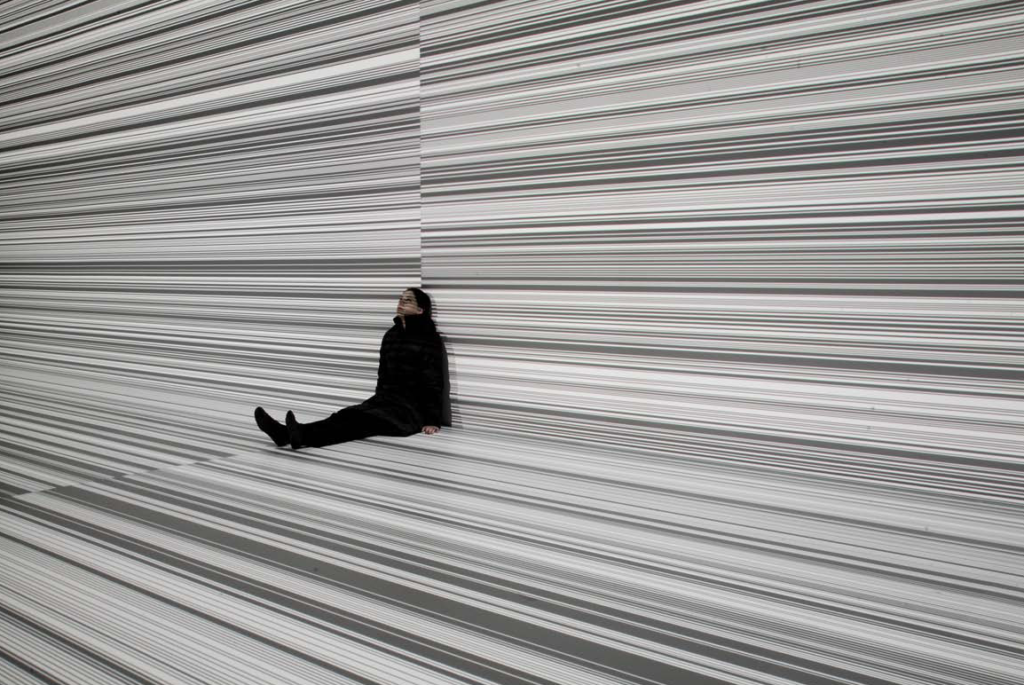 ---
Yuko Mohri – painfully
I saw this little piece at Mother's Tankstation during Condo in London last year. Mohri makes exceptionally poised works with a delicate balance of elements that lifts mundane objects to a perplexing and poetic realm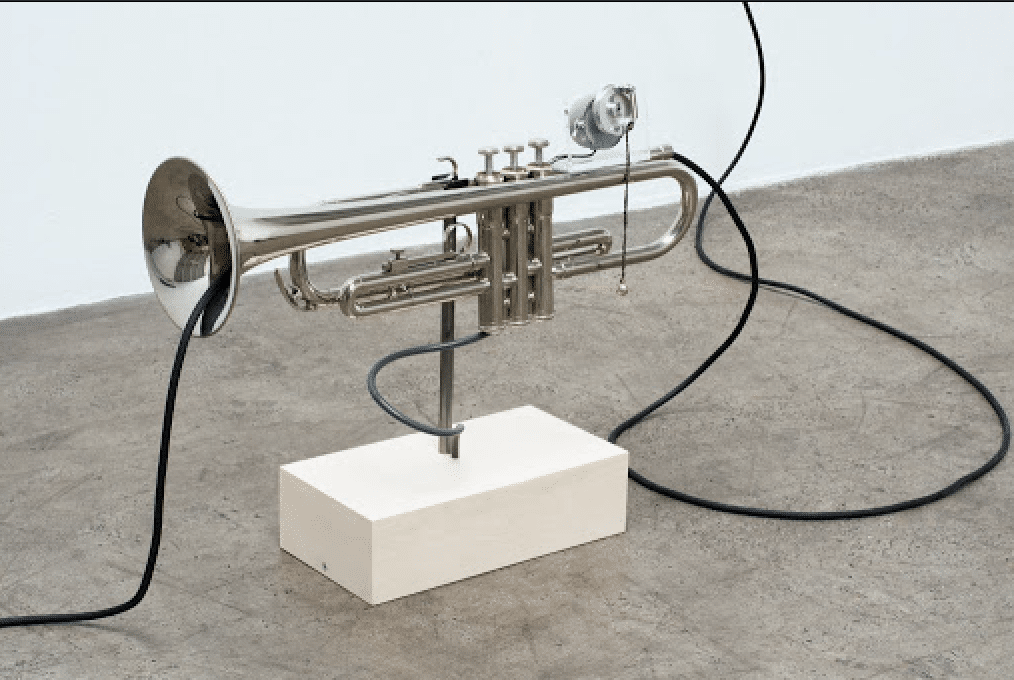 ---
Hannah Perry – Rage fluids
This work at Somerset House as part of her solo show Gush was a completely captivating experience.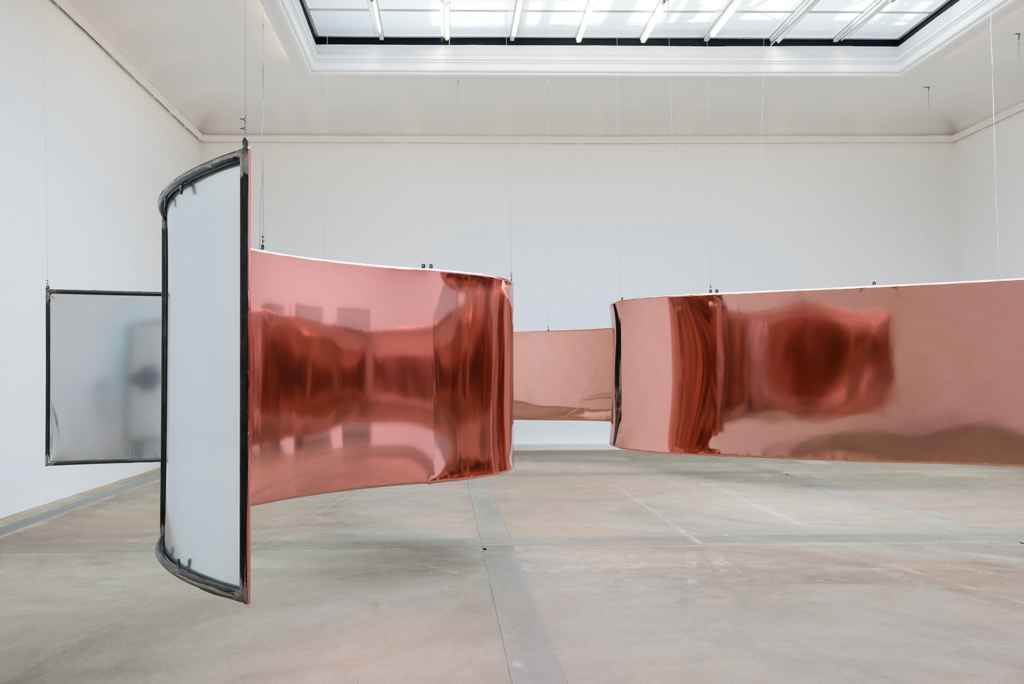 ---
Nathaniel Mellors – Progressive Rocks
This was the best thing I saw back in 2018 at the New Museum. I was thoroughly amused and watched the whole fairly lengthy thing without blinking.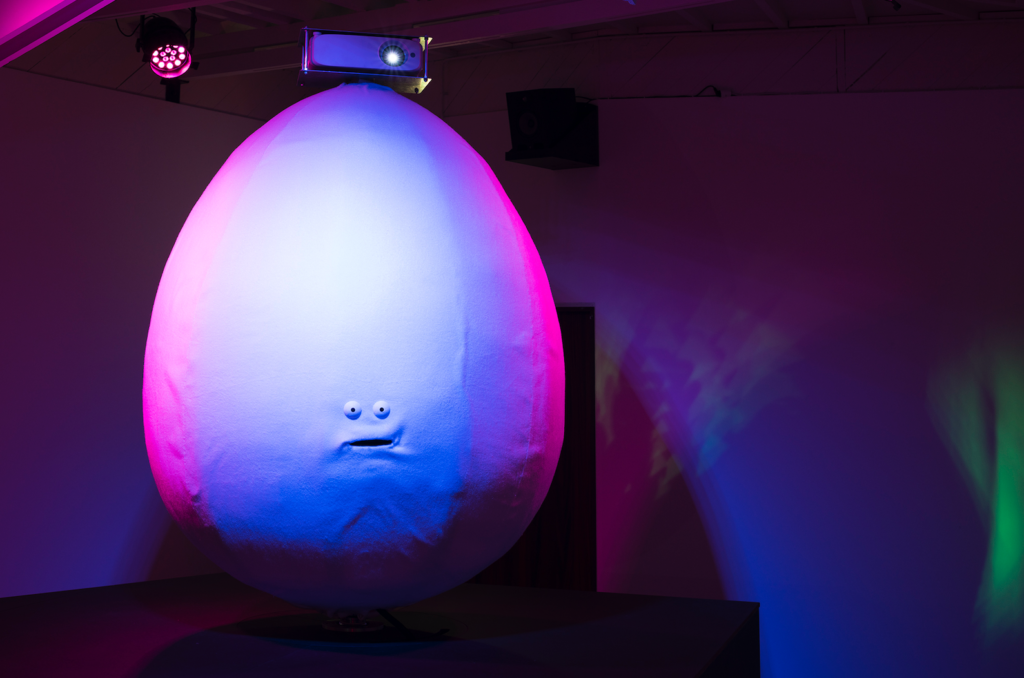 ---
Ima Abasi Okon – Infinite Slippage: nonRepugnant Insolvencies T!-a!-r!-r!-y!-i!-n!-g! as Hand Claps of M's Hard'Loved'Flesh [I'M irreducibly-undone because] —Quantum Leanage-Complex-Dub (2019)
This installation at the Chisenhale was so compelling. I loved the combination of the slowed down audio with the air circulating through industrial air conditioners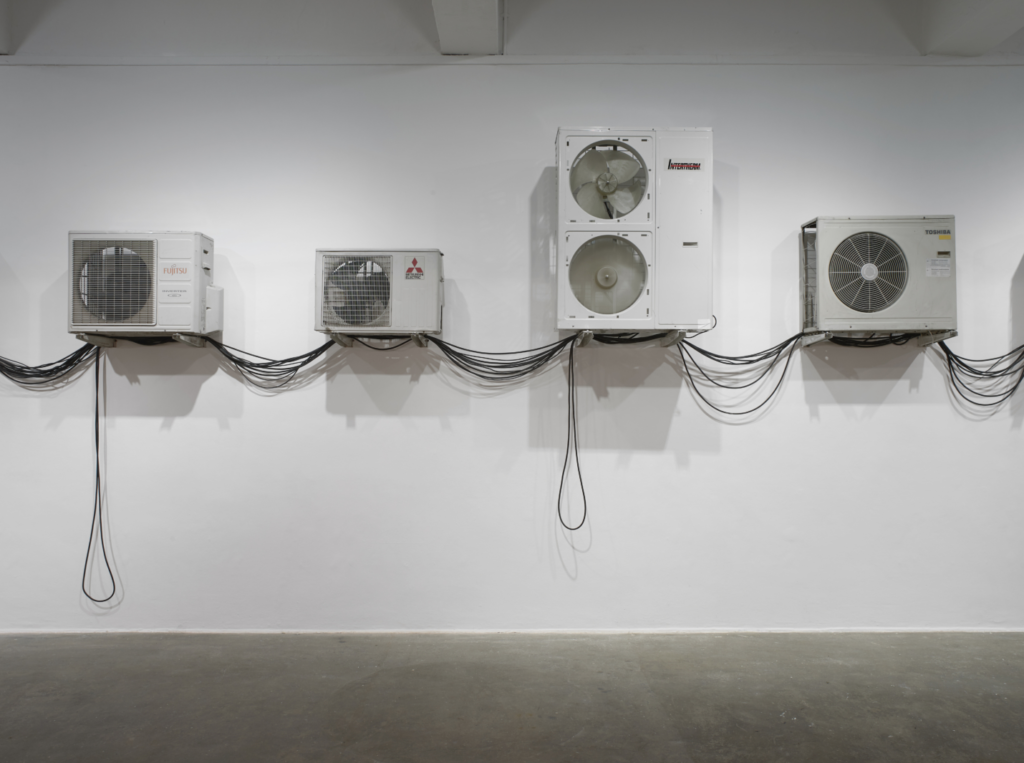 ---
Rebecca Horn – Concert For Anarchy
An all-time favourite. If you ever get to see it do it's thing it's hard to forget.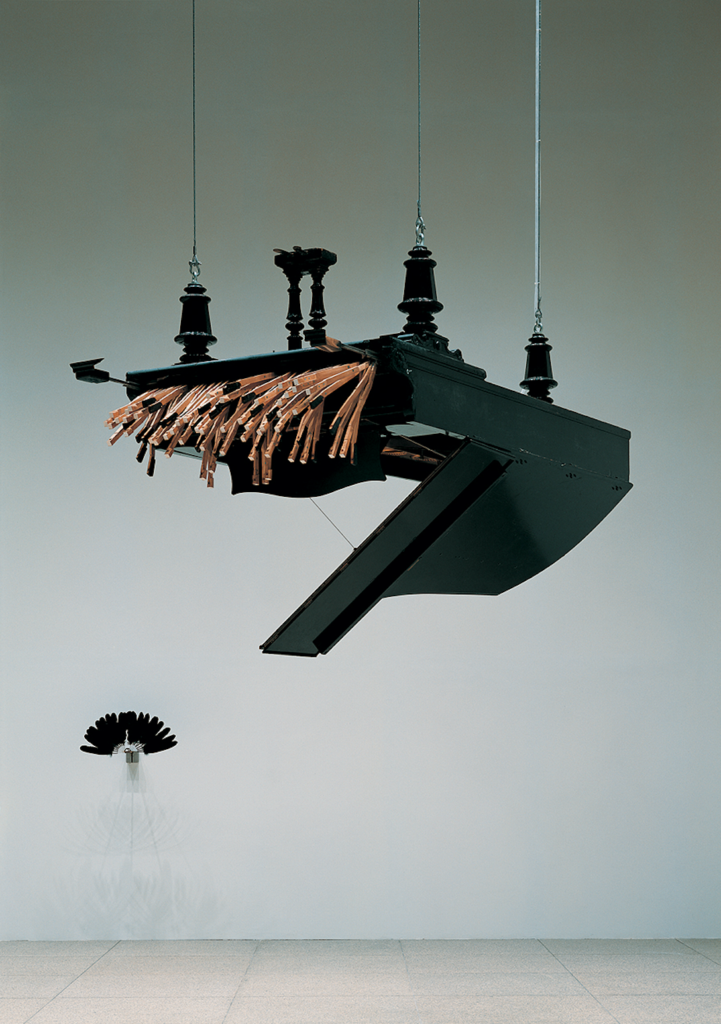 ---
Jónsi – In Bloom
In this piece from Tanyar Bonakdar Gallery, PA loudspeakers are arranged into the form of a poisonous foxglove flower and mounted with chrome butt plugs from which emanates a sonic tapestry of processed field recordings of flora and human fauna. I love the way Jonsi shapes sound freely across sculpture, music and cinema.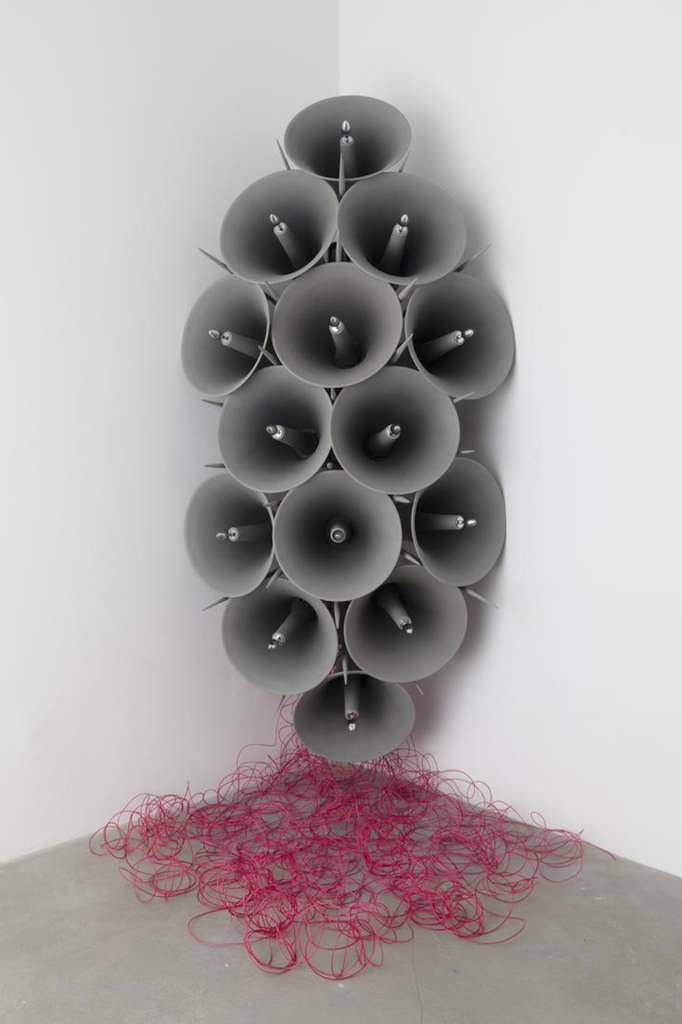 ---
For more top tens, see: