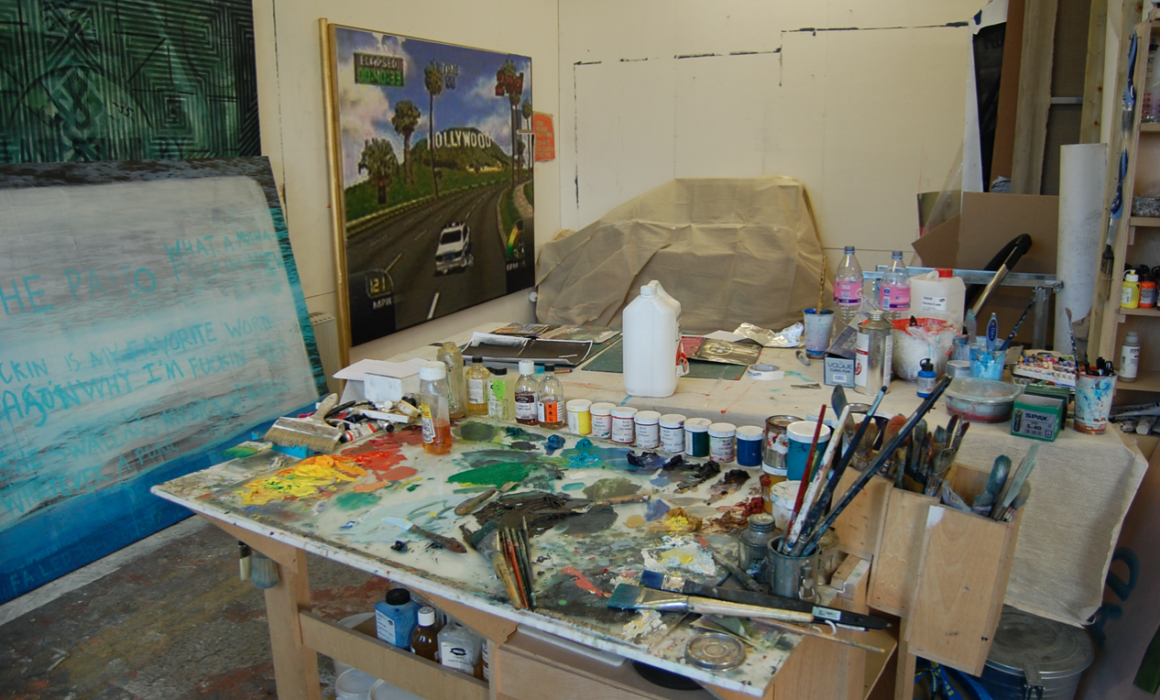 During the lockdown, job losses, and economic downturn that will result from these things, artists everywhere are finding it hard to make ends meet. Whilst this is obviously going to be with us for some time, there are some resources out there that can help to bridge the gap over the coming months.
We had planned to make a similar list, but fortunately Space Studios beat us to it with this incredible list – so BIG thanks to them for putting in the time and effort to make it.
"Since our gallery closed on 16 March, the SPACE team has been working harder than ever to support our artist community during this unprecedented crisis. As well as providing rent relief for our most hard-hit studio holders, we continue to lobby Treasury, GLA and ACE for further measures to support freelancers, artists and studio providers. Meanwhile, we hope you will find the following resources and opportunities useful."
Artist Resources
For a full list of Government support available click here
For businesses currently in receipt of small business rates relief (SBRR)
A one-off grant to businesses in receipt of Small Business Rates Relief at 11 March is available.
Self-Employed Income Support Scheme
The Government is offering self-employed individuals a direct cash grant of 80% of profits, up to £2,500 per month. Find out how to apply here.
Universal Credit for the self-employed
Available at a rate equivalent to statutory sick pay and will cover 30% of house rental costs. Click here for more information.
If you are VAT registered
VAT for all businesses is being deferred until the end of June and the business loan scheme will now be interest free for 12 months.
Income Tax
For Income Tax Self-Assessment, payments due on the 31 July 2020 will be deferred until the 31 January 2021. This is an automatic offer with no applications required.
ACE grants
Arts Council England has made £20 million available to individuals working in the cultural sector, including artists, creative practitioners and freelancers. Find out how to apply here.
Claim royalties for your work
Royalties can provide a reliable source of income during these unprecedented times. Here are a few options from DACS, which might help you pick up some extra income > https://www.dacs.org.uk/latest-news/apply-now-for-payback.
CIF free 6-month membership
Creative Industries Federation is offering freelancers and microbusinesses free membership for 6 months so it can support you with relevant news and updates whilst you navigate the challenges of the ongoing COVID-19 emergency. Click here to find out more.
Archiving tips for artists in isolation
Art 360 Foundation is inviting artists to reflect on their work, and to seek new ways of imagining the future. Find out more here.
Artists' grant
Artists can apply to the Eaton Fund for a small one-off grant to help support their practise. Find out if you are eligible here.
Further advice and support
LADA and DACS have both compiled a curated list of useful links, while a-n is providing a constantly updating source of information and guidance for artists. Arts Professional has created an online magazine that deals specifically with art and culture in the new now. Read CovidCulture here.
2,500 museums you can visit virtually

—
Artist Opportunities
SPACE artist commission
Submit your proposal for a new project to be made in dialogue with older people based in Ilford. Find out more and apply here.
Call for paranormal accounts – deadline extended
SPACE is looking for ghost stories, possessed objects, musical performances, research presentations, workshops, cultural mythologies and folklorists to be part of the public programme of events that will accompany Tobias Bradford's forthcoming exhibitionat SPACE. Find out more and apply here.
Artquest £1k WFH Residency
Now open for application, the Artquest WFH Residency is a £1K award to support artists during the COVID-19 pandemic. Find out more and apply here.

South East Creatives
Keep an eye on SEC's Instagram, Twitter, Facebook and LinkedIn for updates on how we're adapting our workshops, events and mentoring online. South East Creatives is continuing to offer grants to creatives businesses in East Sussex, Essex and Kent that are able to continue developing their business during this period.
Run a creative online workshop
Could you run a creative workshop online for adults, using materials that might be found in the home? Email tales@eastlondontales.com with your workshop idea and contact details.
Take part in #artistsupportpledge
Artist Matthew Burrows has started #artistsupportpledge. Find out more on Instagram @artistsupportpledge or at http://www.matthewburrows.org/home.
Creative Entrepreneurs
Weekly Instagram Live Q&A's and online events, find out more here
Plus a practical guide to COVID-19 Tools here
How are London's galleries faring?
"For an industry that was already at tipping point, pressing pause might not be an entirely bad thing." The Art Newspaper looks at how London's young galleries are fighting for survival during lockdown. Read the feature here.
Take part in a survey on the impact of COVID-19 on visual arts workers
Commissioned by CVAN in order to understand the impact of Arts Council England and HM Treasury's emergency sector support measures on the visual arts sector. Complete your survey here.
As outlined above, this is from the incredible Space Studios – so thanks to them for putting this together. See their website HERE
For more advice for early career artists – see this Podcast