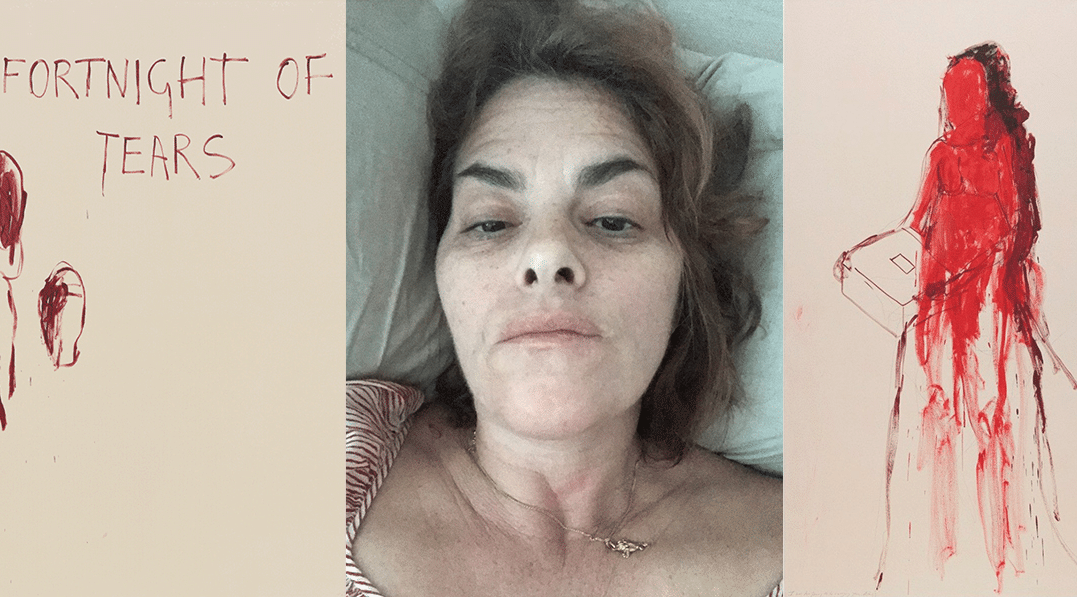 Tracey Emin – A Fortnight Of Tears
Chronicling the most recent developments in Tracey Emin's practice, 'A Fortnight of Tears' opens at White Cube Bermondsey in February 2019.
This major exhibition spans the entire gallery and brings together new painting, photography, large-scale sculpture, film and neon text, all stemming from the artist's deeply personal memories and emotions ranging from loss, grief, longing and spiritual love.
Three monumental, bronze sculptural figures, the largest Emin has produced to date, are shown alongside her lyrical and expressive paintings. Developed through a process of drawing, the paintings are then intensely reworked and added to, layer upon layer.
White Cube also debuts a new photographic series by Emin titled 'Insomnia'. Selected from thousands of self-portraits taken by the artist on her iPhone over the last couple of years, these images spontaneously capture prolonged periods of restlessness and inner turmoil.
Filmmaking has been an integral part of Emin's career for over 20 years. To mark this, the artist will show a new film as well as the key early work How It Feels (1996), a candid and moving account of her abortions that changed her whole approach to making art.
For more great art exhibitions on right now, see this review of Chris Burden at Gagosian by Benjamin Murphy HERE
For more about Tracey Emin, see the White Cube website HERE