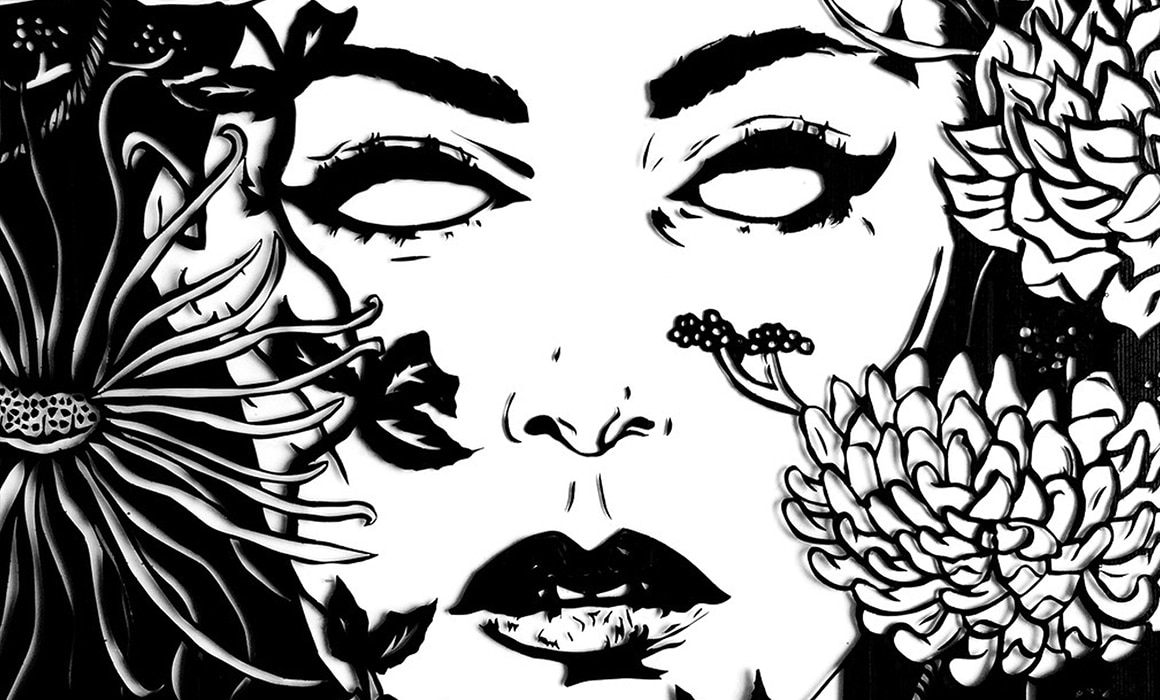 SAVE THE DATE!
The private view for our next show Lavish Entropy by Benjamin Murphy will open on the 10th of July.
Murphy is an internationally exhibited artist who is most well-known for creating darkly alluring monochromatic, figurative, line-drawings using the esoteric medium of electrical tape. His process involves cutting the black tape and affixing it upon glass, to create detailed and elaborate portraits.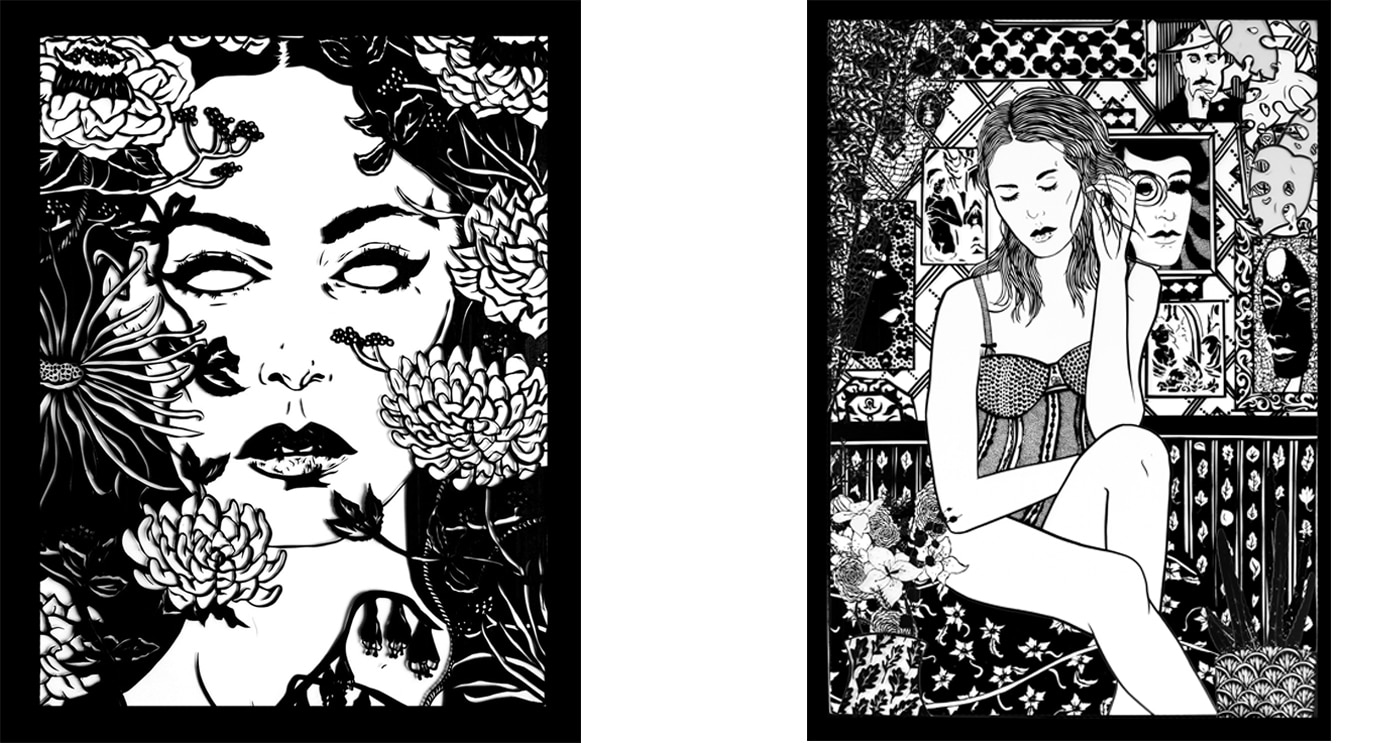 Much of the work is made in Murphy's signature style, that of painting using only black electrical tape on glass. For the past year, Murphy has been working on some new 3D tape paintings, by creating the images on three separate panes of glass, and housing them all within one frame, with a gap in between each. When the viewer moves around the works, a parallax shift effect gives the works depth.  This show will bring together the diverse parts of his practice, including some of his hand-stitched paper drawings alongside his more typical tape paintings. Benjamin has also been experimenting with ceramics, and the disordered naivety of these contrasts perfectly with the meticulous preciseness of his other works.
The work is inspired by the classic literature Murphy read as research for his first play Flowering Desolation, completed in early 2018. French Naturalism and Literary Modernism are major influences, with the works of Marcel Proust playing an especially important part. The exhibition opens on what would have been Proust's 147th birthday.
As well as his other works, Lavish Entropy will include a single page from Flowering Desolation, which has never been seen by the public.
Quickly following the close of Lavish Entropy, Murphy will be exhibiting at The Saatchi Gallery for a second time, showing a screenprint of one of the key pieces in Lavish Entropy.
For sales requests please contact us.
Exhibition Details
Private view – 10 July 18:30 – 22:00
Exhibition runs – 11 – 15 July
Private view drinks kindly provided by Old Blue Last Beer.