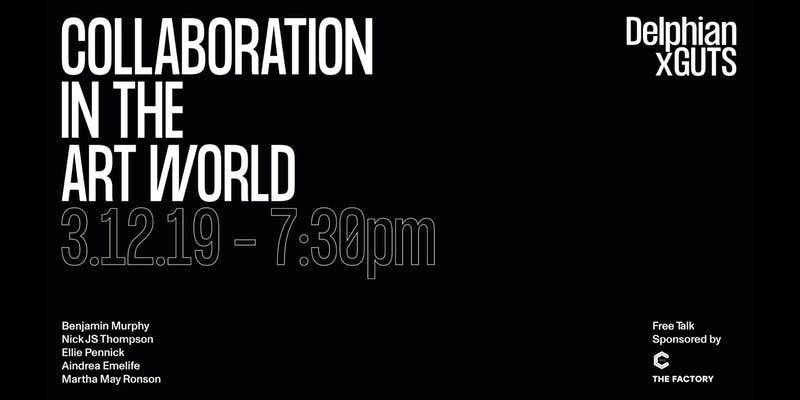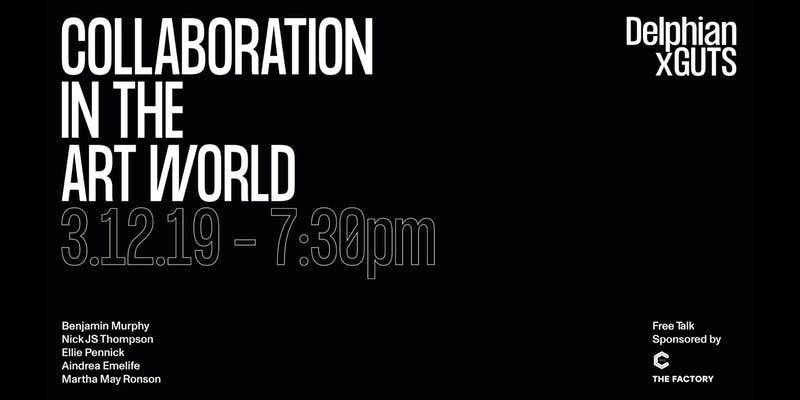 Delphian Gallery and Guts Gallery welcome you to join us for a free talk on the 3rd December at 7.30pm. To further pursue the themes of our joint exhibition, we will be discussing notions of collaboration and support within the art world.
Due to social, political, and economic disparity, we have noticed that subsequent divisions have emerged in the art world – people are pitted against each other in competition. We endeavour to work against this system, encouraging discussion of radical new ways in which art practitioners can work together and support each other, breaking down the competitive paradigm.
Working together, we can collaborate on different ways to create a more inclusive, supportive, and progressive environment for the arts industry – with the potential of a more welcoming space for all.
We are honoured to present a diverse selection of speakers, including Aindrea Emelife, Martha May Ronson and Delphian and Guts directors Benjamin Murphy, Nick JS Thompson, and Ellie Pennick. The talk and exhibition will be presented at the new creative complex The Factory in Dalston, where we hope to inspire new ideas.
See you there!