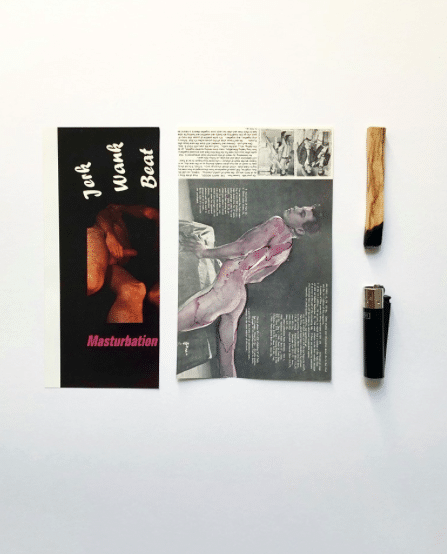 Ocean Wrestler Cowboy Bruise is a debut solo exhibition of work by Will Ballantyne-Reid curated by Helen Neven.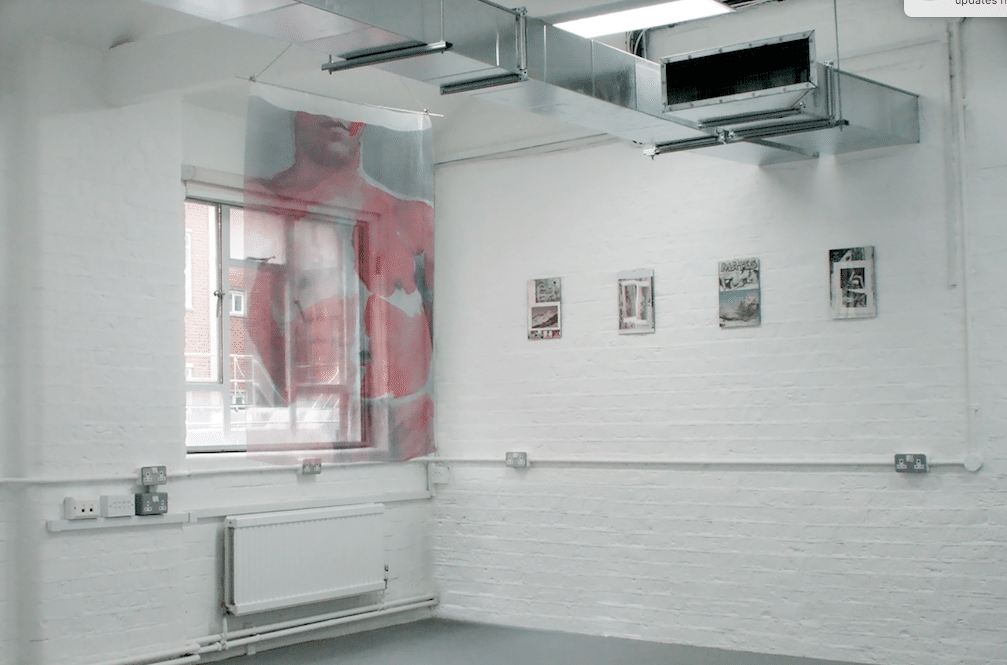 First of all, this is not an unbiased review. The artist has been a dear friend for some time and I write about this deeply personal exhibition from this perspective. Will once told me a few years ago that if he were to change his name, it would be to 'Ocean'. He wanted to embody the soft flux of the waves and the infinite sublime of fluidity.
This 'shoebox' exhibition reveals a personal archival process as a collection of imagery and objects tied to anecdotes and experiences. It demonstrates the formation of queer knowledge, the preservation of memory, and the wrestling of identity itself. Most prominent is the imagery of extreme masculine idealised bodies, which are stretched, strained, and sometimes stained with watercolour. These visceral images come together with historical artistic references to tragedy. Egon Schiele's erotically-charged grotesque male nudes of contorting, androgynous limbs make an appearance, as well as, a Renaissance painting of St. Sebastian's beautiful body penetrated by arrows at the moment of death.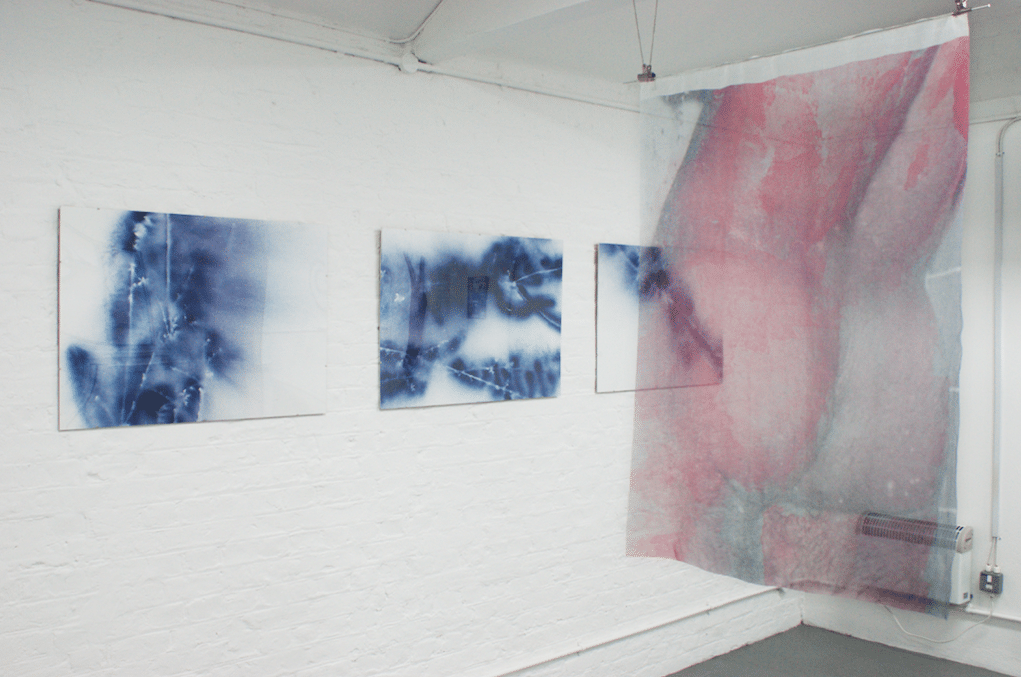 Alongside contemplative photos of sunsets, we see images of cuts, bruises, and wet tongues. The exhibition does not shy away from a sensual aggression that tells us adventurous tales of love-bruised queer trauma. Pills are fastened to the wall. Healing crystals are laid out next to torn pages from a magazine. Lighters become relics.
Indeed, ritualistic objects are laid out in the exhibition like shrines that unite within a single temple. The artist's flirtation with the occult comes as no surprise considering associations to the manifestation of queer self-hood through magic. Here you might find refuge or escape, but most strikingly—a commitment to care and intention.
In the midst of current protests in Birmingham around the implementation of LGBT+ inclusive education programs in British primary schools, Will Ballantyne-Reid opens an exhibition that looks at his own self-education. What is ultimately presented is a tender celebration of queer identity in all its complicated and individualised forms—boundless as the sea.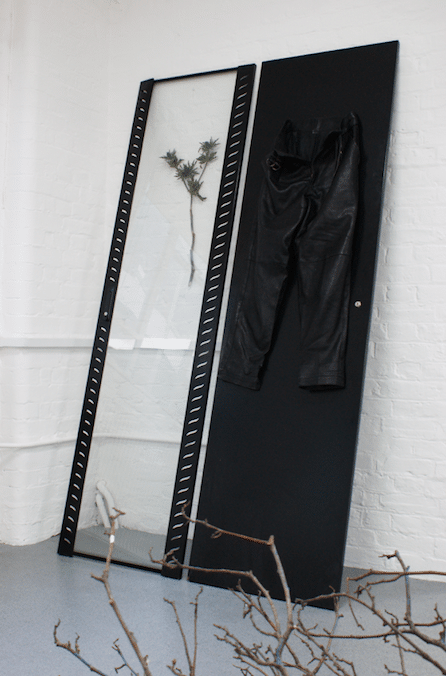 Ocean Wrestler Cowboy Bruise can be seen at Harlesden Job Centre (aka Harlesden High Street studios) 10/11 Stephen Mews, London, W1T 1AQ by appointment until 23rd May.
Please email hyph4e@gmail.com
Text by Wingshan Smith
For more
Making Bad Decisions – Richie Culver