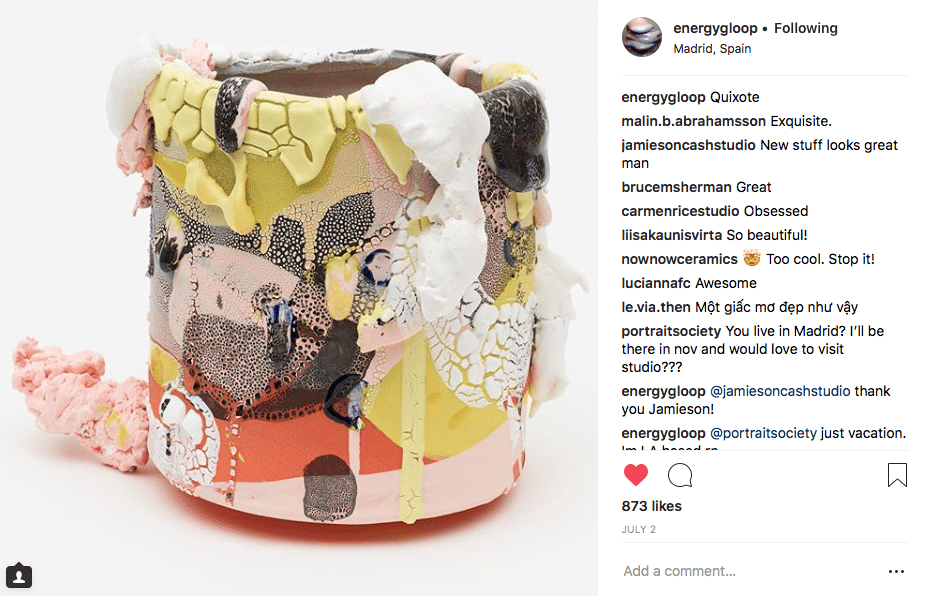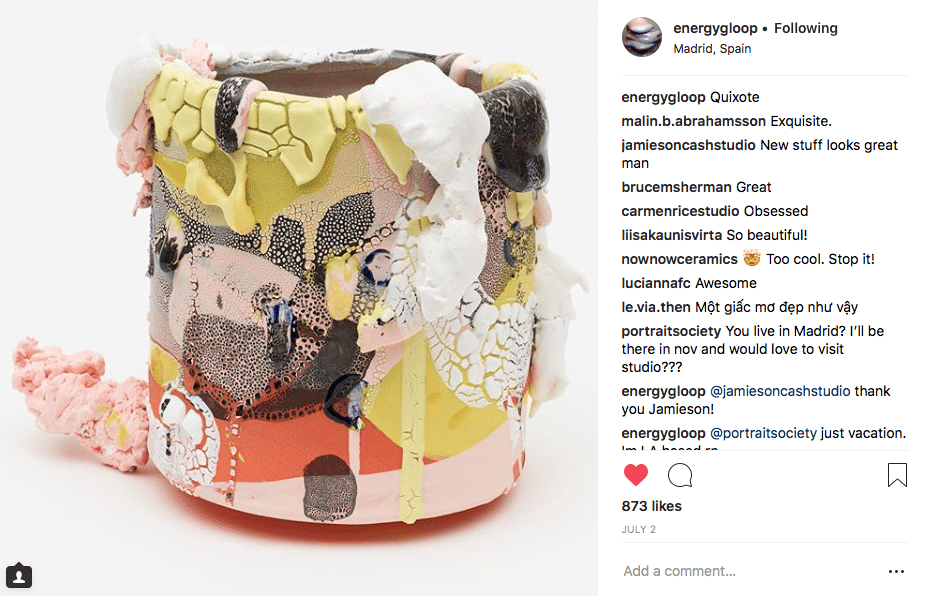 Ceramics and other mediums of tactile sculpture are having a real revival in popularity at the moment, so here is our list of the ten most exciting ceramicists that you should be following on Instagram right now.
Kevin McNamee-Tweed (@CottonTweed)
Kevin's ceramics are often two-dimensional and wall-mounted, making them both painting and sculpture in one. The way in which he creates the lines is by inscribing them into the raw clay pre-firing.
View this post on Instagram
Frederik Næblerød (@Naeblerod)
Frederik is a painter as well as one of the best ceramicists, but we couldn't leave him off the list when he does such incredible work as this gold head below.
Brian Rochefort (@EnergyGloop)
The textures and colours in Brian's work make them look so tasty that we just want to eat them.
Dan T Mccarthy (@DanTMccarthy)
It is impossible to not love Dan's quirky 'Facepots',
Tom Volkaert (@C0ldChain)
Tom's work is messy and disordered, and immensely beautiful.
Laurence Owen (@LaurenceOwen)
"He employs the recognisable with connotative values that we associate with object and time. By considering Folklore, Paganism and early Mythology he investigates how these specific belief systems are connected to contemporary consumerist culture through ideas of ritual and worship."
If you've enjoyed this list of the ten ceramicists you should be following, try others in this series, check out our list of the Ten Abstract Painters, or Eleven Student Artists