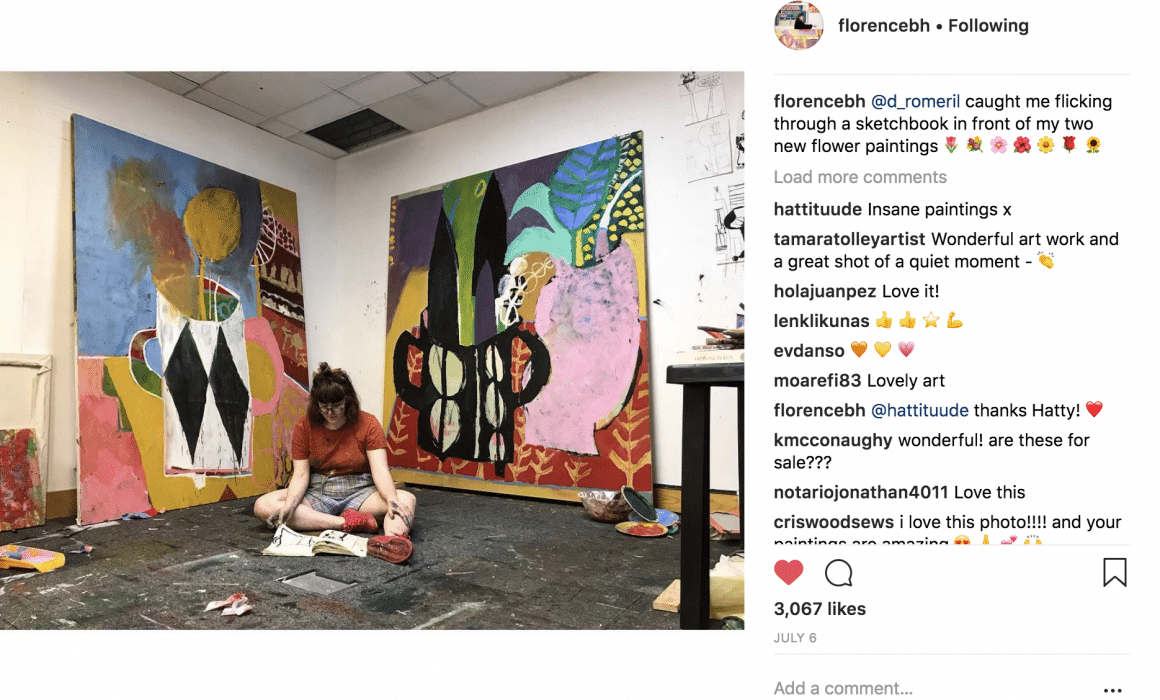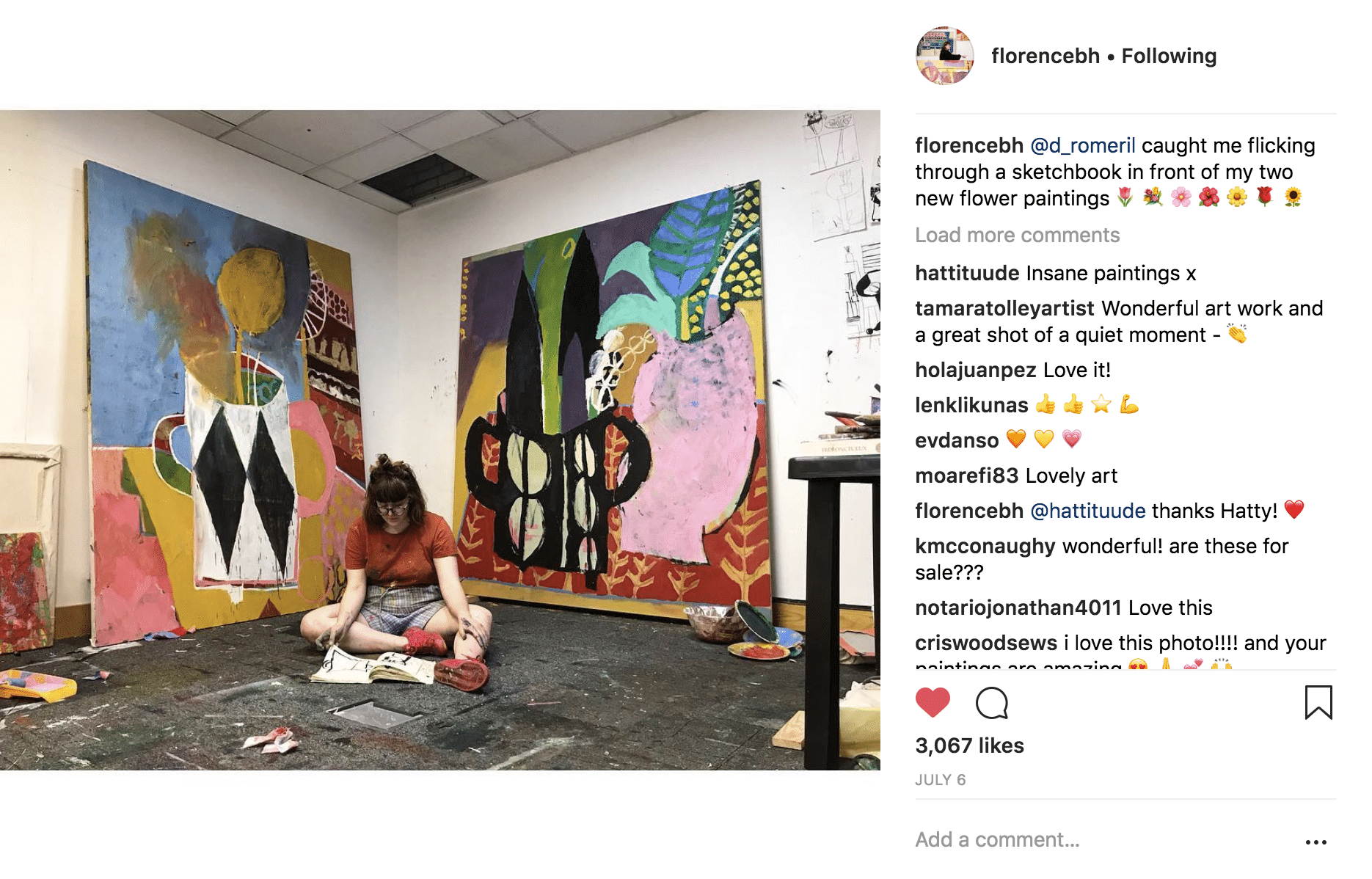 Want the low-down on the best artists on Instagram right now? We've got you covered.
Instagram is undoubtedly the best place for artists to share their work with the world right now. It is bursting at the seams with incredible art in every genre and from every corner of the globe. We're going to be bringing you a roundup of some of our absolute favourites from across the whole spectrum of mediums. First up is our pick of the 11 best student artists you should be following on Instagram. 
Nick Macneil (@nickmacneilart)
Wimbledon College Of Art
Nick's works are painted on odds bits of detritus; broken fibreboard, and off-cuts of MDF. These abstract paintings are akin to collage in the way they are assembled, and the expressive gestural brushstrokes sit perfectly with abstract planes of colour.
April Jackson (@apriljacksonart)
Chelsea College of Arts
April Jackson's large scale paintings go through a process of pouring, soaking and staining the canvas, creating abstract forms that interrelate and communicate. They investigate binary oppositions, the thresholds between paint and surface, form and fluidity and the autonomy of painting.
Mark Connolly (@mark__connolly) 
Royal Drawing School
Working in a monochrome pallete, Mark Connolly combines etchings and mono prints into large scale collages drawing inspiration from Persian art and tapestries. 
Gwennan Thomas (@gwennan_thomas)
Royal College of Art
Gwennan Thomas' paintings hover somewhere in between abstraction and representation, as the loose, gestural marks often hint at something recognisable amid the sea of colour.
Sanne Maloe Slecht (@sanne_maloe)
Royal College of Art
Sanne Maloe Slecht is a Dutch-born painter now living and working in London. Her approach to her work is unorthodox, as she often modifies the canvases physically as well as painting upon them.
Tomas Harker (@tomasharker)
Royal College of Art
Tomas Harker uses the material qualities of paint as a way of reinterpreting images, and its fallibility as a medium to mirror the effects and failures of history.
Harry Roberts (@hp.roberts)
Camberwell College of Arts
Harry Roberts combines precisely rendered bodily with pop-like juxtapositions of text. His subject-matter is diverse, but there are often allusions to sports, vegetables, and items of clothing.
Holly Mills (@hollyveramills)
Royal Drawing School
Holly Mills has been on our radar for a while, after we discovered her work at Beers Contemporary. Her work is great whether she is painting, drawing, or etching.
Igor Moritz (@igor.moritz)
Igor Moritz's work combines the bright colouration of Fauvism with the figuration of Expressionism, and his work sits somewhere between Henri Matisse and Egon Schiele.
Danny Romeril (@d_romeril)
Central Saint Martins
Danny Romeril is an exciting young painter currently studying at the CSM. Much of his work is autobiographical, often featuring characters that look like Danny himself. He recently exhibited alongside Florence in the Hedley Roberts curated show Places, Faces, and Spaces at New Art Projects.
Florence Hutchings (@florencebh)
Slade School of Fine Art
A student at The Slade, Florence Hutchings is one of the most exciting young artists around at the moment, which explains why she already has a big upcoming show at The Saatchi Gallery later in the year. We first found Florence's work on Instagram, and we're very happy to include her in our first open-call exhibition in April 2018, which she went on to win. Her first solo show opens with us in September 2018.