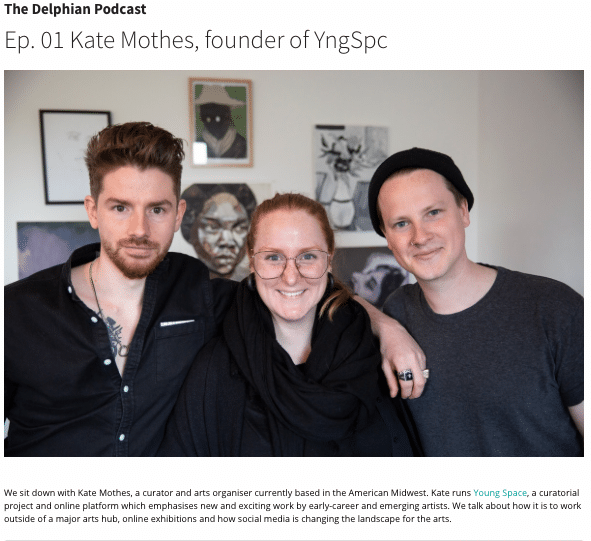 The Delphian Podcast is NOW LIVE!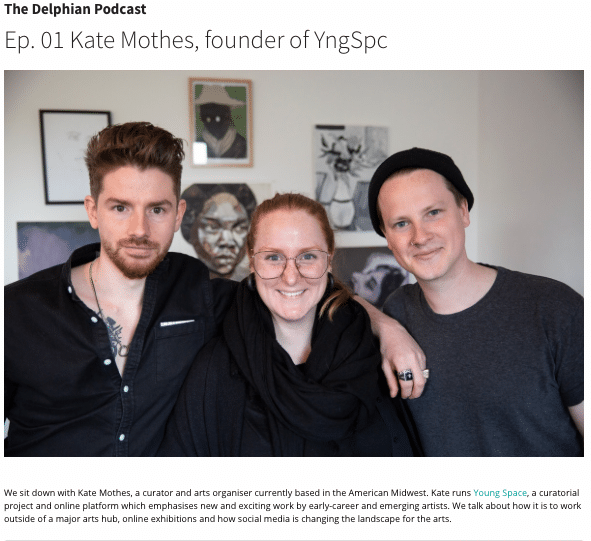 For this first episode, we sit down with Kate Mothes, a curator and arts organiser currently based in the American Midwest. Kate runs Young Space, a curatorial project and online platform which emphasises new and exciting work by early-career and emerging artists. We talk about how it is to work outside of a major arts hub, online exhibitions, and how social media is changing the landscape for the arts.
The first episode can be listened on our website HERE, or on Spotify or the Podcast app.