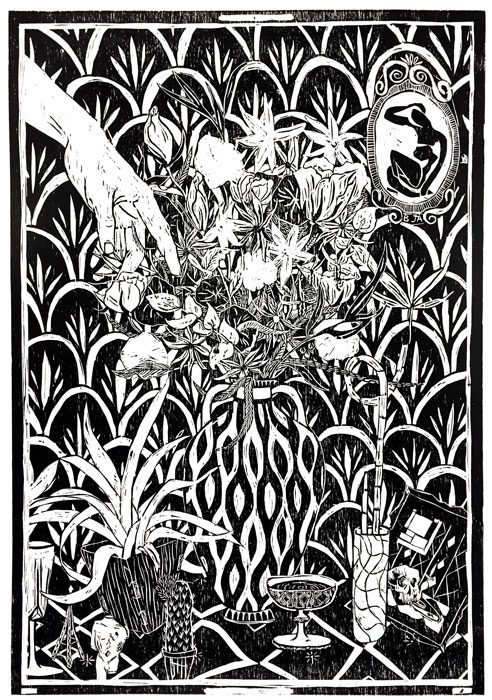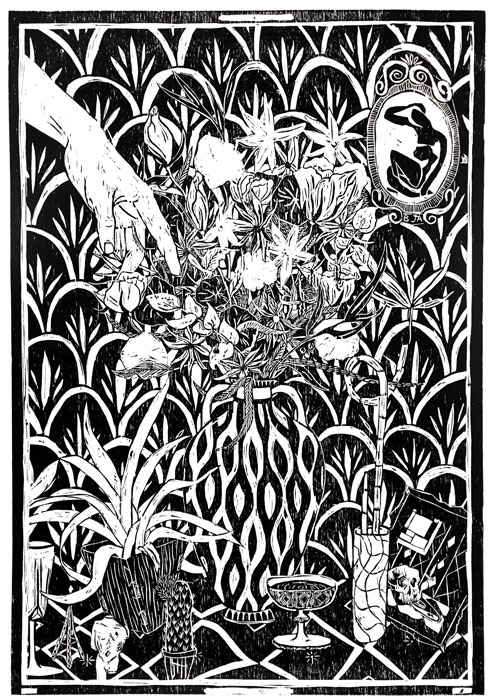 It has been four years since Benjamin Murphy released his last woodcut, which proved to be his most popular print to date. We are very excited to announce that his newest woodcut ENVY FOR THE LIVING is available NOW!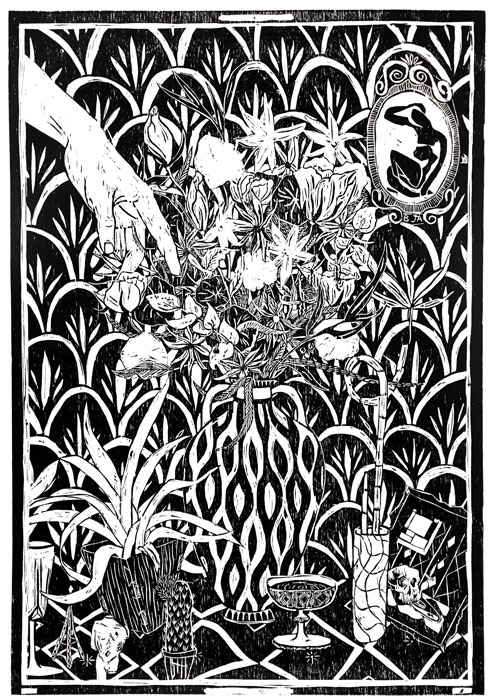 Benjamin's prints always sell fast, and he was recently included in Stylist Magazines list of hot new art prints, with his immensely popular linoprint from 2018 Hamartia.
ENVY FOR THE LIVING is an 50x70cm woodcut, which has been hand drawn, cut, and printed by the artist, using a Victorian printing press from the early 1900s.
It is printed on the highest quality Norfolk 210gsm cartridge paper, using archival printmaking inks.
In a limited edition of only 15
(THIS PRINT IS NOW SOLD OUT)
Within the print, Murphy has included background references to Henri Matisse, Vanitas Painting, Ancient Greek sculpture, and Piet Mondrian. As usual, the title is taken from a work of classic literature, this time from Lev Tolstoy's Anna Karenina.