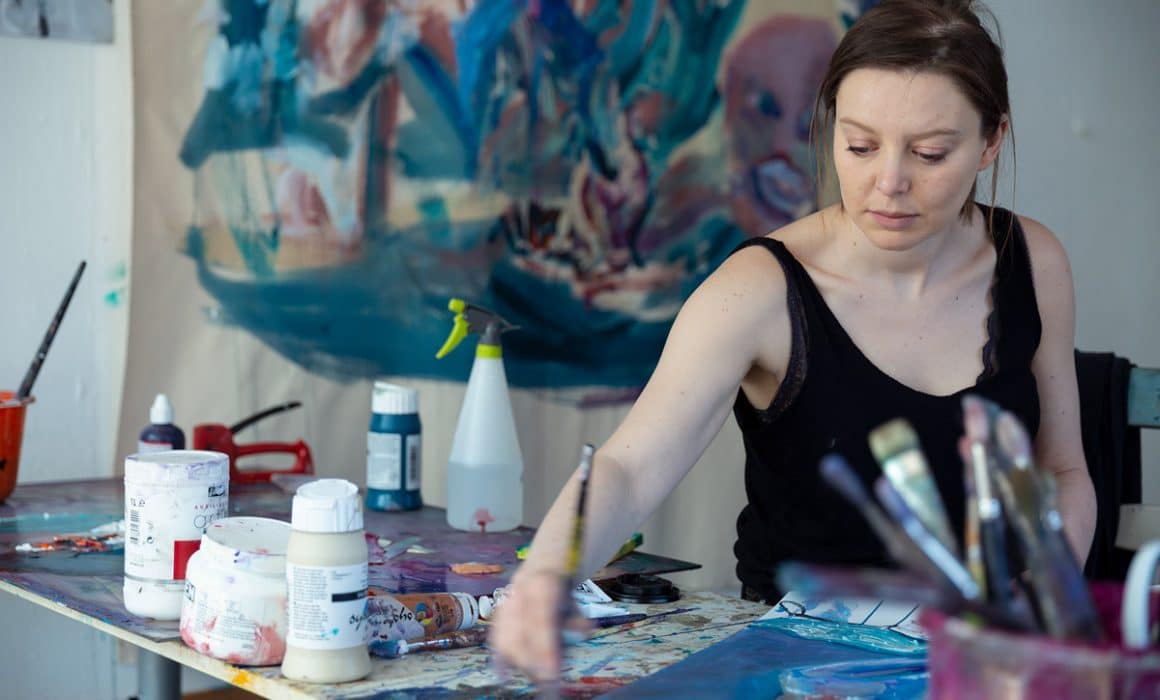 Rhiannon Salisbury – Episode 7 of the Delphian Podcast is NOW LIVE!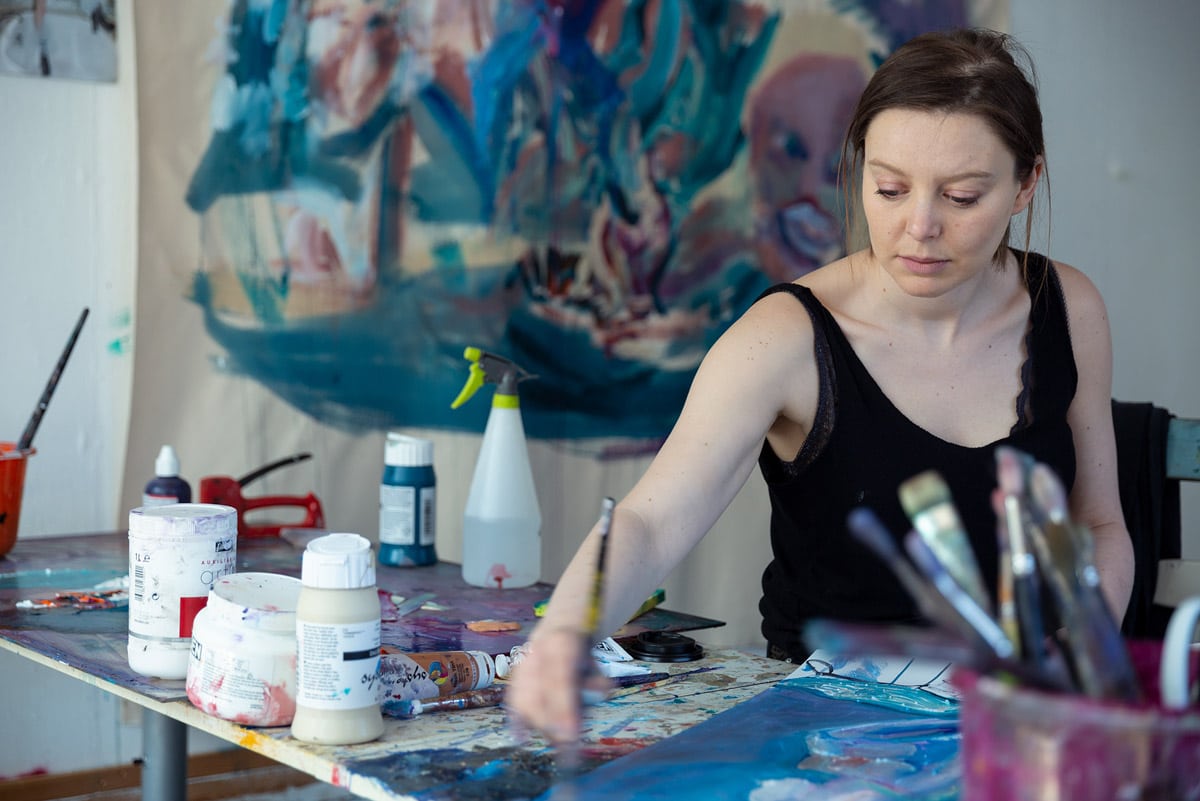 London based artist and the winner of the Delphian Open Call 2019 Rhiannon Salisbury is our guest for this episode of the Delphian Podcast. We sit down in her East London studio to talk about her work, the role that advertising imagery plays in her paintings, whether or not artists have a responsibility to teach the world something through their work and many other things that feed into her practice.
Listen now on our website HERE, or search DELPHIAN PODCAST in iTunes, Spotify, or Podbean.
Please don't forget to Like, Share, and Subscribe!