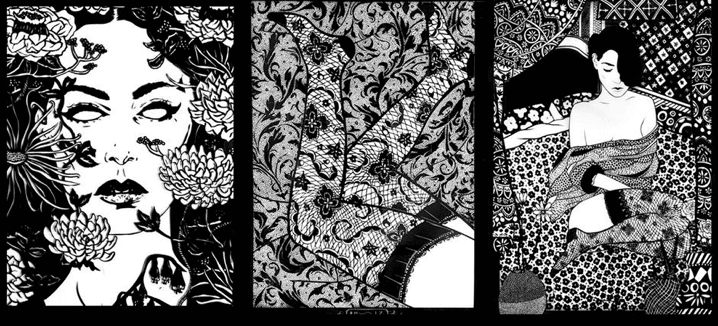 Masterclass with Benjamin Murphy at West London Art Factory. Supported by Jewel Goodby Contemporary and Cre8 Tapes.
West London Art Factory invites you to spend an evening with accredited artist Benjamin Murphy, learning to create your own artwork using electrical tape alone. This unique medium is one that makes Benjamin's work instantly recognisable, as well as its monochromatic themes and figurative subjects. The masterclass offers you an opportunity to watch Benjamin's process of creating his work and learn these techniques first hand, working with Ben to create your own unique piece. The class will begin with a welcome, followed by a demonstration by Benjamin then an opportunity for you to create your own work, guided by Benjamin, using a number of colours and tapes available, on an A3 perspex sheet. The result will be an original piece of art for you to take home.
No prior experience is needed, all levels are welcome and all material is provided. Drinks and refreshments will be available.
Please note, this class has limited spaces so be sure to secure your place!!