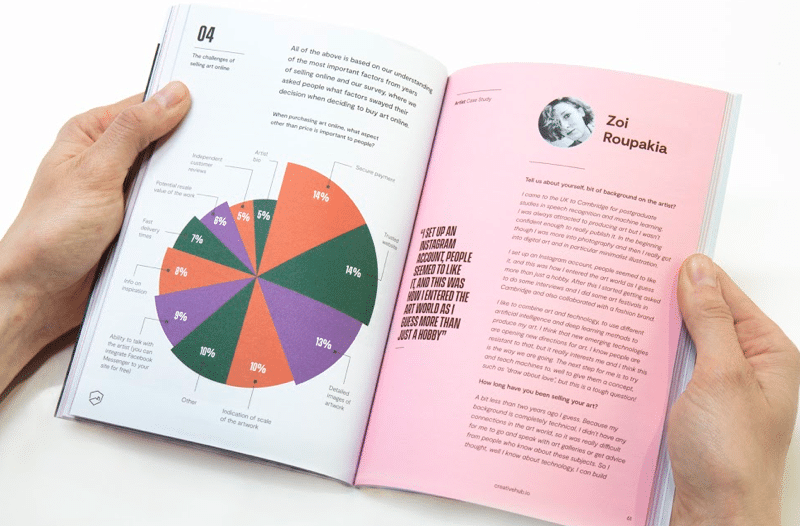 Our friends over at creativehub have just announced the release of their free book, Selling Art Online 2019!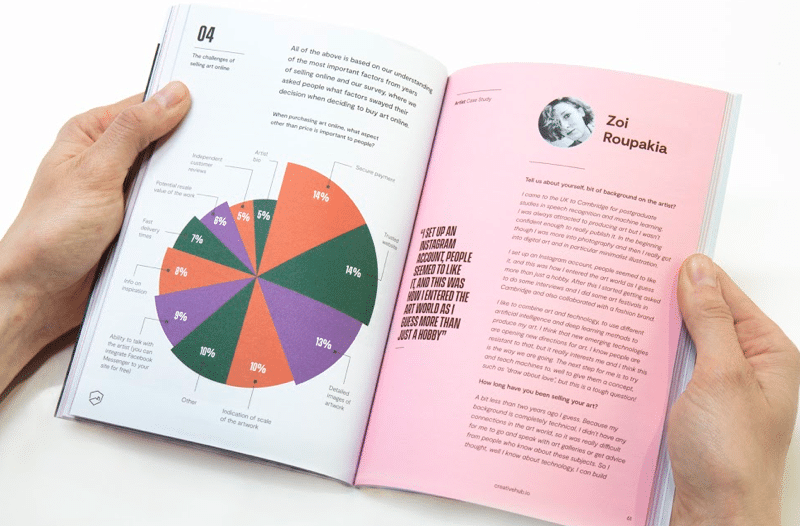 This is an evolution of their 2018 edition, which sold over 15K copies with a 96% approval rating. We have given out copies of this book at a few of our panel discussions since it was released, and creativehub founder Stuart Waplington joined us for one discussion in 2018 to discuss the very subject featured in the book.
Selling Art Online 2019 is packed full of new and updated chapters along with fresh case studies from the 'new wave' of artists making their names, and serious sales revenue, online. This will be a great resource for artists hoping to sell their work online, and it is super easy to get hold of your own free copy.
Occasional Delphian collaborator Kate Mothes (founder of groundbreaking curatorial platform Young Space) shares her wisdom on all things Instagram, and how artists can use this as a marketing tool to create traffic online.
With multiple other case studies and 8 chapters, Selling Art Online 2019 gives you everything you need to get set up in just one day.
To order your free copy online head to store.creativehub.io or collect your free copy in person at their
London print studio; theprintspace, 74 Kingsland Road, London, E2 8DL.