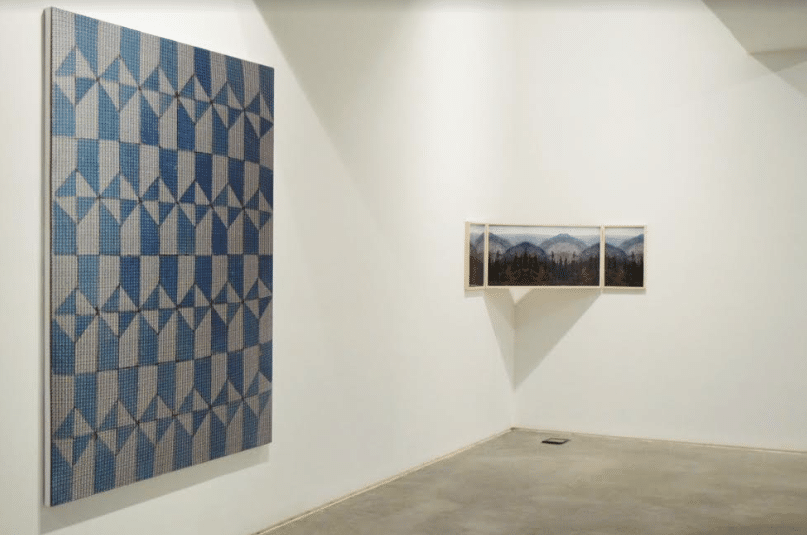 Clutch // Agarrar – Robin Footitt
Carlos Carvalho Arte Contemporânea, Lisbon, Portugal
Opening: Wednesday 26th June 2019; 6 – 8pm
Dates: 26/06 – 07/09/19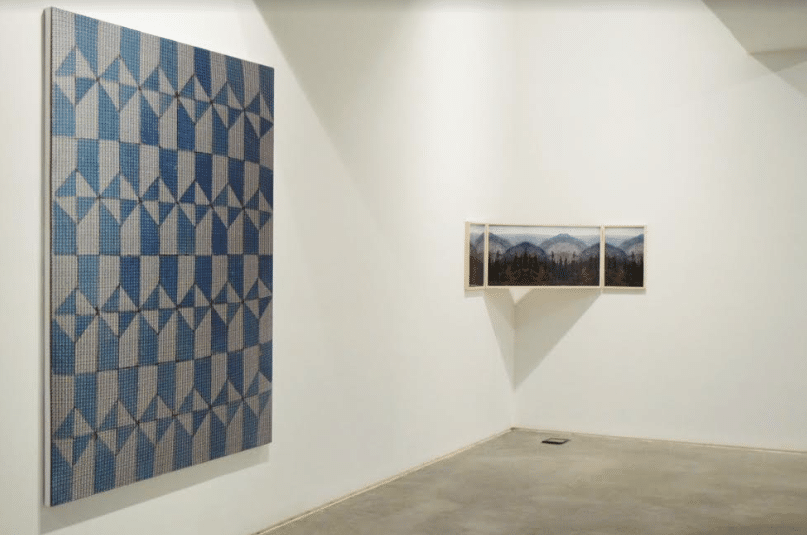 Tell us about your new body of work, am I right in thinking it ties in with your last exhibition in London?
That's right, it has been 6 months since 'Open Window' at New Art Projects, London and I felt that I needed to develop and revisit this sense of loss when using your hands creatively on digital operating platforms. Open Window was thematically concentrated on the language shift of meaning from its basis as a means to escape towards a term for single-minded focus when working on a computer. The solo exhibition at Carlos Carvalho Arte Contemporânea, Lisbon is titled 'Clutch // Agarrar' and is intended to reply to that instinct of snatching or grasping at something instinctively with your reactive hands.
It's reasonable to say that the theme of detachment has reoccurred in many of my pieces, particularly in relation to hands – I've always been fascinated how hands can affect composition with specific signs in religious and historical paintings almost like their purpose is to gesture towards meaning. Personally, living as I do with a hearing impairment I always take gesturing as a clue to what I might not be hearing 100 percent of the time.
In Open Window you almost had three separate sections. Have you done that with Clutch // Agarrar and can you explain some of the pieces of work?
I've enjoyed the evolving language that the past two exhibitions at New Art Projects (Modern Grammar, 2016 and Open Window, 2018) have afforded me – working in the same space twice has given me the chance to play around with some of the disconnect I sometimes feel when working across different media outside of the studio. I see presentation as a medium in itself and the gallery space at Carlos Carvalho is vast and open – many works can be seen from one viewpoint and I want to see how these dynamics playout. So this was my starting point to develop new work, open space can sometimes give a virtual perfect thumbnail view of an artwork before you see it close up. I'm thinking of how colours were manipulated by the impressionists to see form when standing at distance from the canvas. So many of the works in Clutch // Agarrar operate differently when seen from those two points of view, an image will be solid and then unravel on closer inspection whether it be like the impressionists or from other forms of image manipulation. This has also meant that I have worked on a larger scale to realise such an impression from distance.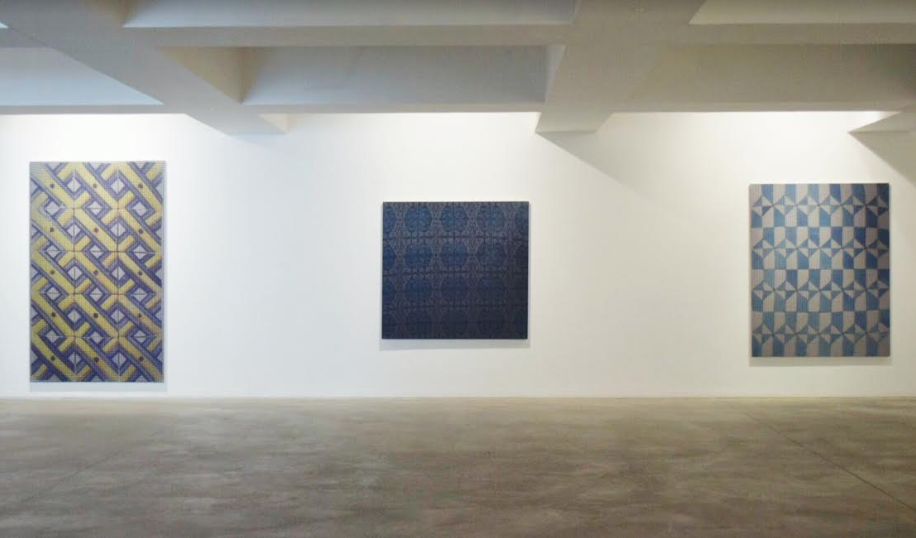 What was the process of putting together this body of work?
Like I said previously, I needed to revisit a theme that came out of Open Window by facing it head on – a sense of loss when creativity is detached from touch and the mechanical use of your hands. I've been working on an intimate scale for some time, crafting larger work from smaller beginnings. One such beginning was the construction of cut paper collages using red, green and blue to replicate magnified pixels on various display screens from mobile phones, gaming consoles and digital tablets. I knew I wanted to show this work at the centre of the exhibition having previously used them to make patterned Lycra textiles and at Carlos Carvalho I have the opportunity to show these for the first time.
The Lycra artworks have returned but this time the stretching is minimal, I'm using the surface as a means to show subliminal images on top on the pixel RGB patterns with minimal distortion around the edges. An important work for me is a version of French Impressionist Gustave Caillebotte's 'Les raboteurs de parquet'; the original painting revealed its process by having the floor strippers peeling away the wooden boards and in doing so took the surface back to the bare canvas beneath. This has always struck me as quite a performative painting, like you feel the action of stripping down the basics of painting and that gives it a very special energy. Now in the context of Clutch // Agarrar there is a disconnect when viewing the image as a composed screen of pixelated dots – just as there would be if you were to do an image search on your phone right now to look up the painting that I'm talking about. It would be backlit as if Caillebotte were painting with light itself fully realised rather than mastering its effects with paint and canvas.
Would you say that exhibiting in a new country adds some fear or excitement? Did you feel you were second guessing or working with more freedom?
I've approached this show with the idea of a new audience in mind, the majority will have never seen my work before and may approach it from a completely different context. I wanted to be sensitive to that, to have a clear objective and a strong visual element but then again I always enjoy the uncertainty of two opinions. Having a bilingual title was my way of introducing this thought of duality – the English term clutch has a host of meanings, I found out that it's even used in sports as a way of describing someone who came through in a difficult or trying time. Now, I asked a Portuguese friend if there was a similar term and he gave me two suggestions "agarrar" which means to grab, grasp, hold, cling, seize, clutch… the other was "apertar" which is to tighten, press, squeeze, pinch, clamp, clutch… so even in this I was reinterpreting meaning! Ultimately it will be about finding an unsettled middle ground – I've also played with the Portuguese language in some of my titles, finding symmetry in palindromes such as 'Luz AzuL', 'SaraS' and 'SeleS'. The visual influence of Lisbon is included in a use of repeated azulejo tile patterns from Museu Nacional do Azulejo as well as producing a tile pattern directly from a sample of 'Les raboteurs de parquet'.
This will be your first time exhibiting with Carlos Carvalho but you also were featured last month at PHOTO LONDON at Somerset House. How have you found working with the gallery so far and how did the relationship begin?
It began with a recommendation from fellow artist Tatiana Macedo, who is represented by Carlos Carvalho and a good friend of mine for over 15 years. We studied together at Central Saint Martins art college 2001-2004 and have kept in touch. I curated a solo show of her photography and video at 4 Windmill Street, London titled 'Seems So Long Ago, Nancy' in 2012. The process with the gallery took 2 years from initial dialogue and meetings to arranging the dates and content for the exhibition – I feel excitement from both sides about my involvement in Lisbon and they were kind enough to invite me to show a series of works from 2014 called 'Closed Circuit Saga' at PHOTO LONDON art fair this May alongside some of their artists (Anthony Goicolea, Isabel Brison, Jessica Backhaus and Mónica de Miranda). Their interest and engagement with this work gave me the confidence to expect great things from our collaboration.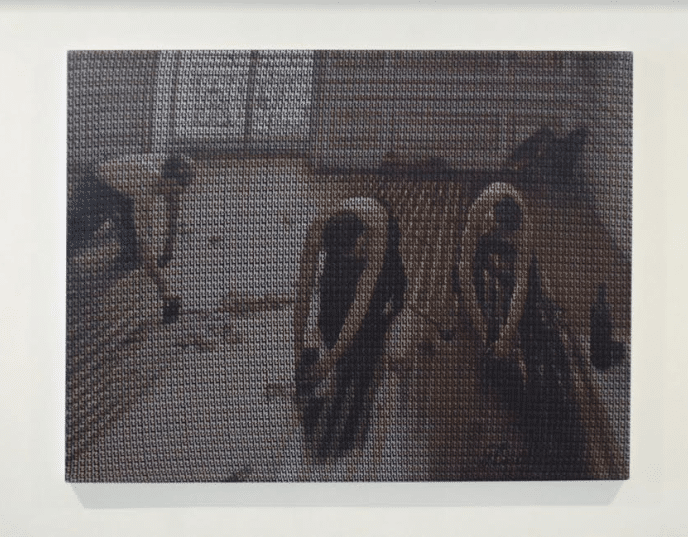 So its fair to say you're looking forward to this new experience? Carlos Carvalho has a strong emphasis on photography, where do you see the placement of your work in this context?
Absolutely! I see the focus on photography that the gallery upholds as a useful one when approaching the visual work that I make. I mean visual in the sense of an overall image, we live in a digital culture where even text information is read visually before the content is absorbed on websites and banners. The work was collected post PHOTO LONDON so as I speak the artwork has arrived ahead of me! With the time I have before arriving in Lisbon to install I have made plenty of notes for how to hang these pieces and researching the rest of my trip. For the first time I have collaborated with a graphic designer, Jacinto Caetano to continue this identity beyond the exhibition so even the title of show has a strong visual presence. I'm looking forward to attending the opening night on Wednesday 26th June.
Interview by Rowan Newton