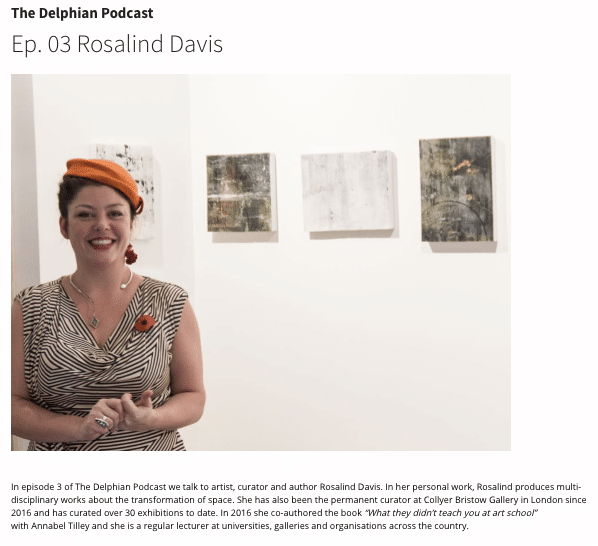 Episode 3 of the Delphian Podcast is NOW LIVE!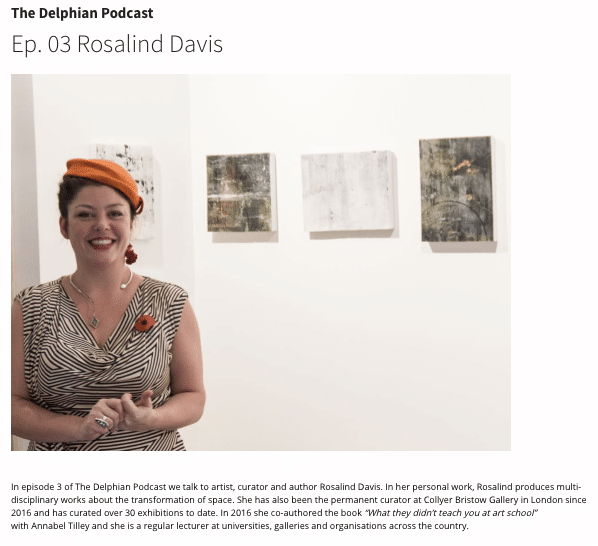 In episode 3 of The Delphian Podcast we talk to artist, curator and author Rosalind Davis. In her personal work, Rosalind produces multi-disciplinary works about the transformation of space. She has also been the permanent curator at Collyer Bristow Gallery in London since 2016 and has curated over 30 exhibitions to date. In 2016 she co-authored the book "What they didn't teach you at art school" with Annabel Tilley and she is a regular lecturer at universities, galleries and organisations across the country.
Listen now on our website HERE, or search DELPHIAN PODCAST in iTunes, Spotify, or Podbean.
Read more about Rosalind  HERE